For many years now, cheaper solar cells have been the Holy Grail of governments and companies involved in the solar power industry, yet cheap solar panels are still over the horizon. Recent breakthroughs however, promise to bring down the cost as well as make it safer to manufacture. And according to scientists, the way to cheap solar panels lies in the humble tofu, or more specifically, an edible salt used to make it, magnesium chloride.
Magnesium Chloride to Make Cheap Solar Panels a Possibility
One of the reasons that cheap solar panels are so sparse is because of one of its main ingredients, cadmium chloride, which is expensive to process and toxic. Now researchers have discovered that by adding magnesium chloride, solar panels receive the same benefits if cadmium chloride were added. The only difference is that magnesium is much cheaper, therefore allowing for cheap solar panels, and does not pose any toxic or environmental threat.
The head of the research team in Liverpool University, Jon Major, said in an interview that the integration of magnesium chloride into solar technology will allow for cheap solar panels. There's reason for his optimism is because magnesium chloride is widely available and is obtainable from seawater.
Statistics show that 90% of all photovoltaic cells today are made up of silicon semiconductors that turn sunlight into electrical power. However, the absorption process is not efficient, which is why cadmium telluride is used instead. But as indicated earlier, their application in solar energy is being debated for the reasons cited above.
Why Magnesium Chloride is More Effective
What Major's team uncovered in their work is that magnesium chloride is just as potent. Their findings were published in Nature, and in it the Liverpool researchers noted how photovoltaic cells coated with magnesium chloride were just as effective as those with cadmium chloride. By demonstrating how effective magnesium chloride is, solar panel companies will be able drastically cut their expenses and make their products more affordable.
The results of the Liverpool team's study has been verified, but it's not yet clear how much cheaper magnesium chloride will make solar cells. But just to give an idea of the cost differential, magnesium chloride is only 1% of the total cost of cadmium chloride, and there's no need to allocate waste disposal money because the product is not toxic.
One of the more intriguing questions that these findings raise is why this substance has never been used before. There's no clear answer for that, but it seems nobody tried looking for an alternative as cadmium chloride worked very well, albeit at a high price. However, the discovery made by Major and his team will change the landscape and allow for mass produced cheap solar panels.
While there's still a lot of research that needs to be done, experts have hailed the finding as an important step towards cheaper solar cells. As it is, the cost of solar power has gone down significantly from where it was years ago due to intense competition. Now with these findings proving that magnesium chloride can be used as a substitute for cadmium chloride, the cost of solar power will decrease even more.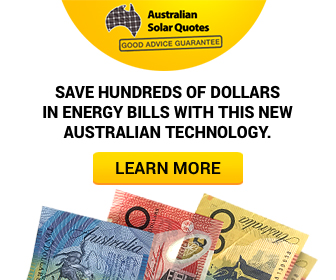 Advertisment - Learn more