Earlier this month, EnviroGroup (a solar power system installer and supplier),  finished the installation of a 355 Kilowatt Solar PV system for Burder Industries, an agricultural manufacturing company based in Wangaratta, Victoria.
Benefits and Savings of EnviroGroup Installation
EnviroGroup set up a 1,420 x 250 watt polycrystalline Yingli Solar PV panels which are well known for their high level of efficiency in generating solar energy. The system will generate an estimated 467 megawatt hours of energy annually, which means that the system will account for 90% of Burder's daily energy requirements.
That being said, Burder Industries can expect a reduction of 70% of energy costs yearly thanks to the EnviroGroup installation, and having this system also means they can protect their business from future electricity price increases for at least a quarter of a century.
Such benefits explain why more and more businesses are turning to renewable energy as a means to help lower their electricity expenses.
Benefits of Solar Power System Installations for Businesses
In Australia, a medium sized business with about 6-20 employees will spend around $8,000 on their electricity bills annually. But companies can cut that figure down by 70% when they opt for quality solar panel systems.
Although the initial costs will be high, the amount invested in such systems will pay for itself in the long term. Many of these solar PV systems can last decades. The amount you spend for solar panels and installation is minimal compared to the financial savings on traditional electricity consumption.
Rooftop solar PV installation is now considered as a no-brainer. Majority (88%) of Australians support the idea and in just a few years, you can expect the number of homes and businesses with solar PVs installed to double or even triple especially with the technological and economic advances in renewable energy technologies.
A lot of incumbent utilities in Australia are seeking to protect their bottom line and so they seek tariff changes and vilify solar technology. Some have even gone so far as prevent solar connections in rural and regional locations. Fortunately, agencies like ARENA continues to support the propagation of rooftop solar.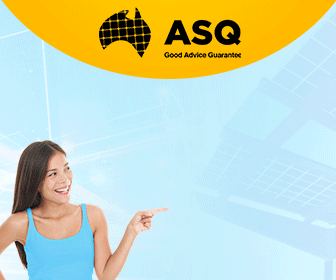 Advertisment - Learn more
In addition, the belief that only the "hip and wealthy" can actually afford to install rooftop solar is no longer true today. As mentioned earlier, the initial costs may be high but the amount spent on such system is easily offset with the savings obtained from the home owner's electricity bills.
Today, companies like EnviroGroup continue to spread awareness about the benefits of solar energy. And everyday, more and more people and businesses are opening up to the idea of installing their own solar PVs. With the advancements in technology (such as solar energy storage systems), we can expect to have a huge increase in demand for solar energy. It's just a matter of time until every home and business will have their own solar PV installed.
EnviroGroup has worked with many businesses not just in Wangaratta but all across Australia. EnviroGroup are one of the country's leading authority in renewable technology and are widely known for their cost effective and eco-friendly services and products.