The government announced that electricity prices will fall following legislation that will see New South Wales electricity deregulated. The electricity prices in New South Wales will be deregulated starting the first week of July as announced by the government. This will be a welcome respite to beleaguered homeowners who are saddled with the ever rising costs of energy. It will force energy retailers to charge lower electricity rates.
Starting on July 1, this New South Wales electricity deregulated scheme will mean a cut of 1.5 per cent on fixed and variable electricity charges. For the first time in 15 years, more than a million customers who are now charged a regulated price will get their electricity charges reduced in face value.
Martin Ferguson, the Minister for Resources and Energy stated in 2012 that the increases in electricity prices going on for many years have hurt businesses as well as households. He said that they are simply not sustainable. He took a swipe at the Queensland government which has frozen underlying household retail tariffs.
In comparison, energy prices in Victoria have been lower because of deregulation even when companies other than the big three retailers account for only 25 per cent of the energy market. In NSW, they account for even less, about 2 per cent, based on data from the Energy Retailers' Association.
"Short-term fixes, such as intervening to hold down prices for temporary relief, might be tempting, but it is not in the long-term interests of consumers," Ferguson stated in 2012. "It (short-term fixes) inevitably lowers investment, competition and standards of services…. It creates a larger shock to consumers when the price inevitably catches up with the real cost," he warned his audience at that time. Now, that the latest New South Wales electricity deregulated scheme is in place, consumers will enjoy lower electricity prices for the long-term.
New South Wales Electricity Deregulated – Passes Savings on to Customers
He encouraged the states, in 2012, to find the political courage to introduce legislation that would deregulate electricity, similar to amendments that has seen New South Wales electricity deregulated. Although he warned them that there is no quick or easy fix, he emphasized that it will provide long-term solutions to the rising cost of energy. He added that governments should recognize the high value that consumers place on a reliable electricity supply.
Ferguson added that allowing customers to manage energy demand with time-of-use pricing is also essential. "Pricing structures are resulting in inefficient demand," he said, pointing out the fact that households not using power at peak times are actually subsidizing other consumers by as much as $330 every year.
But the opposition is worried about the prospects of this scheme resulting in rising electricity prices in the long term. They point to the deregulated and privatized markets in South Australia. This place has the highest electricity rates on the average in Australia.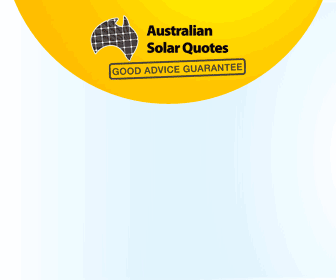 Advertisment - Learn more
In addition, the Australian Energy Market Commission and the Independent Pricing Regulatory Tribunal said in 2013 that the NSW electricity market was competitive and that New South Wales electricity deregulated scheme was necessary.
But all this is moot and academic right now because of the latest New South Wales electricity deregulated scheme. In the meantime, the government will be assisting householders in paying their energy bills from July 1. The NSW rebate will increase from $125 to $150 per year.
Mark Group is an international energy efficiency expert that has been in operation for over 40 years. Mark Group installs over 7000 energy saving products each week in homes around the globe, meaning they can offer highly competitive prices on high quality products. Read more about Mark Group on their website.