The Weekend Sunrise solar segment has reported that Clive Palmer threw the Coalition government into chaos last week after reneging on his promise to support the repealing of the carbon tax. The Palmer United Party has also re-established its support for the renewable energy target (RET).
Sunrise Solar Segment: Small Scale Solar Success
Sunrise solar has reported that Australian households and small scale renewable energy are leading the charge for the renewable energy target with the mass introduction of rooftop solar. There are now over a million Australian households with solar panels installed on their rooftops.
The rising popularity of domestic solar power systems has led to large financial losses for traditional commercial coal-fire electricity generators due to an oversupply of energy. The Sunrise solar segment reported that last week power companies in the state of Queensland were actually paying the power grid to use their energy.
Now the government is purchasing infrastructure for electricity generation that the energy grid does not need, while owners of solar power systems are substantially lessening, and sometimes neutralising their electricity bills.
Sungevity Emphasises the Potential of the Australian Solar Industry
Managing director of Sungevity Australia, Nick Lake, appeared on the Sunrise solar segment on the weekend to speak about the enormous potential of the solar energy industry in both domestic and commercial markets in Australia given the right political and economic direction.
"Australia could be the Saudi Arabia of solar energy, we have unlimited solar resource and the best resources internationally and if we have the right policy settings we could really tap that and be utilising solar power to fulfil all of our energy needs here and even exporting it."
Solar Citizens national director Lindsay Soutar also appeared on the Sunrise solar segment to speak on the financial benefits Australian home-owners can expect to receive once rooftop solar systems are installed. Mrs Soutar said that homeowners could expect to reduce their power bill by up to 25-50% and even more depending on electricity consumption.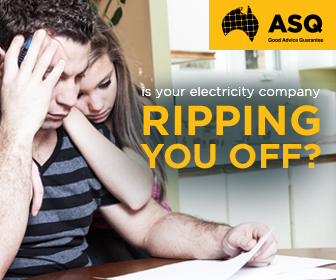 Advertisment - Learn more