El Nino Weather Systems
England football teams have a much greater foe to contend with than the excellent goal scoring talents of Luis Suarez, and the merciless right foot of Andrea Pirlo. This formidable opponent is the dreaded El Nino that is predicted to hit the Brazil Cup 2014 with its terrible scorching heat.
According to climate change researchers at the University of Reading, England World Cup glory might be scuttled by this weather phenomenon. It is a more unpredictable and powerful foe that can spoil their campaign for World Cup championship.
Based on the data gathered by the research team, there's a 60 per cent chance that the El Nino weather system will hit in the summer and could affect the last two hour games of England.
Climate change scientists from the university have already warned that the chances of Brazil being hit by the weather phenomenon are very high. This could cause a significant rise in temperature and very difficult football playing conditions.
South America, of which Brazil is a part, is one of the most severely hit and worst affected areas when El Nino strikes. This weather phenomenon is a part of a meteorological cycle that occurs every five years and has adversely affected sea levels, the amount of rainfall, and the temperature. This year's England World Cup chances are facing obstacles not only from foreign football clubs, but the scorching temperature and high humidity as well.
Among the hottest football games England has ever played in a World Cup was in the Mexico World Cup in 1970, fighting against Brazil. It was a mid-day game and the heat was pushing upward to 40 degrees Centigrade.
In the same vein, Ireland's chances of making it melted as they struggled against Mexico in the 1994 World Cup amidst scorching temperatures. If El Nino really hits in Brazil this summer, it will be the same kind of heat that Bobby Moore and his team will experience as England's football teams faced in Mexico in 1970.
The El Nino phenomenon usually brings large amounts of rain from Asia and Australia and dumps them to the US west coast and the South Americas. This condition causes floods and associated calamities.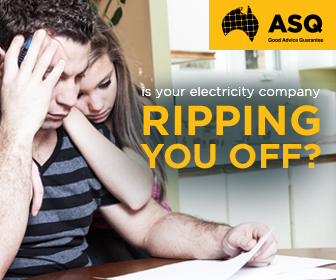 Advertisment - Learn more
But it can also cause droughts and heat waves, often causing damage and destruction to crops while at the same time causing bountiful crop yields in other parts of the globe. Climate change researchers at Reading University say that this is bad news to football players that are used to the cold and damp climate in the UK. If this weather phenomenon really hits, there will be a great chance for hot and dry conditions in Brazil come World Cup in June and July.
But England World Cup football fans need not lose hope. The weather and climate predictions of scientists sometimes are not that accurate, especially when El Nino is concerned. For instance, US scientists predicted in 2012 that there was 75% chance of El Nino hitting the land, but it never happened.