The first company to ever manufacture hot water systems using solar energy, Solahart has made over a million systems not only for Australia but for world markets as well since 1953. The company is known in Australia as a brand specialising in the upgrade of existing heaters using electricity and / or gas to systems using solar alternatives.
Traditional solar hot water systems, heat pumps, and split systems featuring a ground-based tank with roof-mounted solar panels, are manufactured by Solahart for installation. Recently, the company released a range of photovoltaic (PV) products as well. Additionally, Solahart has won the United Nations contract to supply 5,000 water heaters to sanitary facilities designed to be mobile for disaster areas and danger zones around the globe.
Solahart No Interest Loan Scheme (NILS)
Solahart is a preferred provider of the No Interest Loan Scheme or NILS which is geared to provide accessibility to fair, safe, affordable, and secure credit without burdening them with interest, additional charges or fees. Solahart, as a compliment to NILS, helps establish its presence to local workers eligible for micro-financing on queries regarding solar power and/or water heating systems.
This, in turn, gives local community members the opportunity to be referred to Solahart for their alternative solar needs. NILS offers manageable repayments through a circular community credit process; the repayment made by a borrower is made available to other community members. This process enables consumer-borrowers to avail of Solahart's products and services conveniently and easily.
Solahart and Frogs Solutions: What an Exclusive Deal Means to Both
Even better news for Solahart customers in the Southern Highlands and Wollongong areas is the recent partnership with Full Range of Green Solutions or Frog Solutions, a deal which involves exclusive sales and installation of Solahart products and services in those areas.
Led by John Chichkan, the Solahart team in Illawarra is confident that Frog Solutions' previous experience with selling as well as installing Solahart PV and hot water products and services will boost market growth for both Solahart and Frog Solutions in Southern Highlands and Wollongong in no time at all.
Frog Solutions is an ecologically-conscious company that is renowned as leading "green" designers, sellers, and installers of ecologically-sound services and products. The exclusive deal to partner with equally renowned Solahart is a boost to Australia's goal to meet Renewable Energy Target numbers between now and 2016.
Specialising in low voltage lighting, eco plumbing, commercial and residential installations of solar energy systems including hot water, Frog Solutions makes an ideal partner of Solahart, an established provider of water heating systems which have been manufacturing consistently-developed products such as heat pumps and thermosiphons.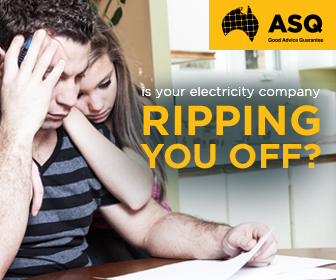 Advertisment - Learn more