A couple from the Gold Coast is now facing legal troubles because of an alleged solar scam that have defrauded numerous households of large sums of money. Steve and Julie Jones were brought to court Monday in the Brisbane Magistrates Court by irate former customers. The two were charged with swindling more than 400 people with a questionable solar power scheme.
A number of Gold Coast solar adherents and Brisbane homeowners have brought the couple to court alleging that the two had collected an amount totaling to about $400,000 in 2010 and 2011 for solar panels that they never delivered. They are seeking for a return of the payments they have given to the couple.
Initially, Steve was planning to plead guilty to the charge in order to mitigate his wife's case. But he eventually abandoned the idea because of a hot exchange with the prosecutors who he charged as making up evidence against him. Steve, who is representing himself, accused the prosecutors of not returning his calls. He asked the Magistrate for an adjournment of the hearing claiming that an adjournment will give him time to contest the evidence brought against him.
However, magistrate Linda Bradford Morgan ordered him to notify the prosecutors of whatever issues he want to contest as soon as possible since he has already spent months of adjournments. This is a sign that Steve Jones is just using the process of adjournment to delay the trial proceedings.
But Steve refused to budge claiming that his iPhone and computers were confiscated by investigators. Perhaps he might be inferring that the prosecutors' made up evidence can be cleared up if gets his gadgets back. "Put it down for a committal (hearing). I'm not doing this anymore," shouted Jones. He added "I shouldn't have to plead guilty to something I didn't do."
Meanwhile, his wife Julie lamented between tears that she didn't know the reason she was accused of solar scam. She said she needed time to seek Legal Aid representation. This might be another strategy used by the Joneses to delay the court hearing.
The magistrate didn't back down and set a two-day Gold Coast solar scam committal hearing in February 2014. It is hoped that this solar scam hearing will determine if there is enough evidence to put the couple to trial. As it is, so much time has already been wasted by the adjournments requested by Steve Jones. An early resolution of the case will bring relief to the already financially strapped former customers of the couple.
There is still time for Steve Jones to change his mind according to Magistrate Morgan. He could still enter a plea but he must notify the prosecutors of the questionable evidence by December. The complainants are sticking to the issue that the couple have cheated them out of their investments and are waiting for the Magistrate to make the a judgement on the validity of the evidences against them.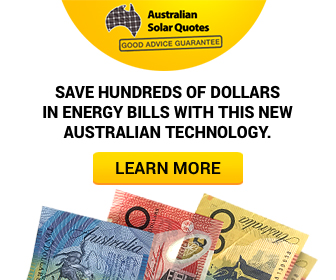 Advertisment - Learn more
How To Avoid Solar Scams
Australian Solar Quotes recommends sourcing solar quotes from Australian solar companies through it's website as the companies that are endorsed by Australian Solar Quotes are carefully selected based on track record and other selective criteria.