The perceived inefficiency of solar panels, according to experts, is one of the major stumbling blocks to the widespread use of solar energy. Solar cells are only around 22% efficient, with the rest of the sunlight captured wasted as heat.  Solar panels also can't adapt itself to the sun's movement, and because the sun moves in its regular path, the cells are unable to capture as much sunlight as possible when afternoon or early evening comes. And the expensive costs of building solar panels further make solar power a less ideal option for homeowners, especially those who don't make enough money.
However, technology is slowly improving solar panel efficiency as evidenced by recent breakthroughs. Scientists are working doubly hard to find the best materials for building solar cells, and engineers are thinking of the best way to construct solar panels in such a way that the cells can gather as much sunlight as possible. If things fall as planned, then solar power will become the norm and solar quotes should drop even further.
Solar Panel Efficiency at Record Highs
The world record for conversion of sunlight into electricity using solar cell was recently reset at 44.7% as announced by the German Fraunhofer Institute for Solar Energy Systems, Soitec, CEA-Leti and the Helmholtz Centre Berlin. The record puts it closer to the goal of 50% efficiency for solar panels.
Recently, Spectrolab– a subsidiary of the Boeing Defense, Space & Security defence and aerospace unit –reported to have beaten their previous record in solar cell efficiency, with a panel that converts 38.8% of available sunlight in to electricity. Its multi-junction solar cell however won't be used for households, but instead targeted for utilisation in spacecraft and aerial vehicles.  The solar cell makes use of an advanced semiconductor bonding technology, and the breakthrough was vouched by the U.S. Department of Energy's National Renewable Energy Laboratory in Golden, Colorado.
More Solar Panel Research
Meanwhile, an international group of scientists led by experts from the Universities of York and St. Andrews announced recently that that they have discovered a new way of increasing solar panel efficiency.   According to the research, a class of materials called quasi-crystals can be incorporated into solar cells to maximise absorption of sunlight and generation of electricity. The technology can also be used in other light-trapping areas such as LED lasers apart from solar cells.
Cheaper Solar Panel Cells
Aside from being more efficient, solar cells of the future could be a lot cheaper. Scientists at the Nanyang Technological University recently conducted a research that found the use of organic-inorganic hybrid perovskite materials which are five times cheaper than the thin-film solar cells used today.  The cheaper cost is due to a simpler manufacturing process, the researchers disclosed.  Likewise, the perovskite materials can achieve up to 20 per cent efficiency, similar to the efficiency range of thin-film solar cells.  If these materials are eventually introduced in the production of solar cells, then expect more people to ask for solar quotes and eventually install solar panels in their homes and offices.
Indeed, advancements in research and technology are slowly putting us near the goal of achieving efficient and cheap solar panels. It is only a matter of time before every homeowner in the world could afford these solar cells.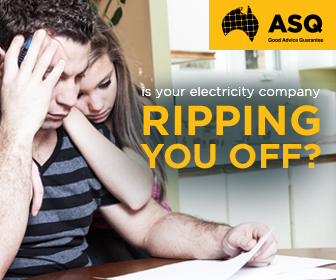 Advertisment - Learn more