There is a growing concession among environmentalists that renewable energy is one of the best, if not the best, solutions to the worsening global problem of climate change because this type of energy is derived from natural sources like the sun, wind, and water from the oceans. Usage of renewable energy significantly decreases human dependence on hydrocarbon or fossil fuels which, when burnt, release carbon dioxide into the atmosphere. Carbon dioxide is the primary greenhouse gas responsible for the climate change phenomenon.
Usage by Millions of Households Abroad
The global demand for energy is huge and this demand grows more than its supply everyday. Global economies are, in fact, built (and continue to operate) on the usage of fossil fuels to generate electricity and operate industrial power plants and transportation systems from traditional sources of energy such as natural gas, petroleum, and coal.
Renewable energy, on the other hand, is a power source that is "all natural." Solar power, for instance, is harnessed by capturing the rays of the sun and converting these into energy to heat water for human consumption and give warmth to indoor living spaces. Already, some 29 million households all over the world use solar energy in countries like Spain, Germany and China.
Number One Global Power Source by 2016?
Solar panels are not limited for use in homes and businesses in Freiburg, Germany, for instance, because they are now used by schools, sports areas, and hotels. A few years ago, solar quotes were largely more costly than any other electricity source but the average price has dropped considerably by as much as 70% in 2012. This steep drop gives much speculation that solar energy may be the number one global power source by 2016.
Yet solar energy is not without its critics, and while the sector of renewable energy admits that their technologies have yet to be fully developed to compete with fossil fuel-based technologies when it comes to efficiency, research on development of renewable energy sources continues with different projects like wind turbines and geothermal equipment.
Prices Based on Wattage
The campaign to switch to solar power usage is alive and well, its main selling points being that it is environment friendly and will never run out or be subjected to depletion because its source is the sun. Solar panels are priced according to their respective wattage, from anywhere $1.63 to $2.20, translatable to between $350 and $299 per panel.
Panels come in various brands, sizes, prices and wattages, but regardless of solar quotes, they are feasible alternatives to fossil fuel usage at least in households today. What may be a downside is its intermittent availability, meaning, solar systems cannot produce energy when it is raining or cloudy and generally when the sun is not shining.
Speeding Things Up With Renewable Energy
Present solar technologies, however, in the effort to expand solar power utilisation by consumers, are designed with storage features which have backups that allow end users to operate even when the sun is out.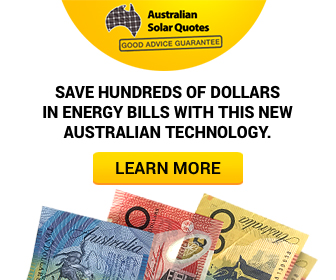 Advertisment - Learn more
This kind of innovation is a positive sign that development of renewable energy is speeding things up. After all, climate change is an inevitable ticking bomb that could really go off at any given time.