Infinity Solar has assisted a not-for-profit business in Mornington Peninsula in saving as much as $25,000 a year with the installation of solar power system, LED lights and solar hot water systems.
Gununamanda Limited was spending nearly $100,000 on electricity bills annually, and its manager Vicki Waring said the organisation was having difficulties sustaining the operations of the only supermarket, store and café in Mornington Peninsula.
"Not only were our power bills becoming unmanageable, we were also looking at having to pay (electricity retailer) Ergon a significant amount to expand our access to the grid," Ms Waring said.
Gununamanda Limited instead contacted Infinity Solar and asked for Infinity Solar quotes and solar panel quotes. After determining that Infinity offered the best solutions for its energy requirements, the organisation agreed to have Infinity overhaul its power system. Infinity then installed a 33 kW solar power system, more than 300 LED lights and two solar hot water systems as specified in the Infinity Solar quotes and solar panel quotes it submitted.
According to Andrew Haddow, local store manager of Infinity, the project is a testament to how solar power, LED lighting and solar hot water can significantly reduce power bills of households and businesses.
Haddow bared that Infinity installed 132 Hanwha Q CELLS solar panels and three PowerOne Aurora inverters which contributed to the reduction of 70,000 kWh every year, translating to savings of up to 20 per cent for Gununamanda Limited.
He added that replacement of fluorescent bulbs with LED lights will cut back the organisation's electricity consumption by as much as 18,000 kWh, translating to up to 10 per cent reduction in electricity expenses.
Impact
Waring underscored the need for Gununamanda to cut down on its operational expenses like electricity costs. Because it is a not-for-profit business, the organisation has to keep its expenses at a minimum so that it could continue to provide goods and services to the community.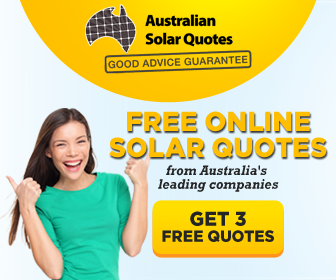 Advertisment - Learn more
She said that since Gununamanda is run by the community and for the community, the business has to provide products and services priced the same as those in other establishments on the mainland.
Waring cited that Gununamanda's freight bill amounts to more than $1 million a year, and thus the group had to cut back on costs in other facets of its operations. She acknowledged that their partnership with Infinity has allowed them to achieve this goal.
Solar Rebate Program
Infinity also suggested to Gununamanda to apply for the Power Savvy rebate program of Ergon which provided them with rebates that helped fund the acquisition of solar power systems. The said rebate program aims to lower the electricity consumption and cost of electricity supply in isolated communities in Queensland that get electricity from diesel-fuelled power stations.
Waring said that the organisation received nearly $30,000 in rebates which they used in paying for the solar power systems from Infinity.
She concluded that the comprehensive solar power system installed by Infinity made them less reliant on the power grid, which benefited their business and ensured that their community will be served well in the years to come.