With a new list of players partnerships with large companies such as Bartercard and True Value Solar Melbourne, the Melbourne Renegades are more than ready for the new season.
Partnership with Bartercard
The Renegades announced its one-year deal with Bartercard for this seasons' KFC T20 Big Bash League. Bartercard is a global trading system that provides businesses with a platform to barter their goods and services without using cash. The company is one of Australia's most well-known, privately owned brands, with more than 20 years in the industry.
Partnership with True Value Solar
Another familiar brand you will see on the Renegades' uniform is True Value Solar, Australia's largest solar company. True Value Solar was the Principal Sponsor for the Melbourne Renegades last season, and they are proud to announce that they have extended the partnership for another season.
Melbourne Renegades Chief Executive Stuart Coventry expresses his delight in having True Value Solar as their Principal Partner. "We're pleased to welcome True Value Solar back to the Renegades family and look forward to another successful season together in the KFC T20 Big Bash League," said Coventry.
True Value Solar's General Manager sees the partnership as an integral part of their engagement with the community and expresses his excitement to be on board as the Renegade's Principal Sponsor once again.
Rise in Popularity
The partnerships with huge corporations may be a sign of the growing popularity of the Melbourne Renegades and the KFC T20 Big Bash League on the whole. The Renegades' remarkable success can be seen both on and off field in the BBL. They have sealed the minor premiership and achieved one of the highest television viewership numbers on the former host broadcaster Fox Sports, with more than 4 million Australians tuned into the Renegades matches, an average of 252,000 viewers per game, during the first two seasons.
Renegades may garner even more sponsor interest with more people becoming exposed to the unique brand of entertainment offered by the team, and with BBL's new partnership with Channel 10. Fans and enthusiasts will be able to watch all the games live with BBL's 5-year contract with Channel 10.
New Players
The Renegades may have strengthened their minor premiership even more with the acquired signatures of new players, including the likes of Australian Test opening bowlers James Pattinson and Peter Siddle, Australian A-duo Fawad Ahmed and Alex Doolan, and re-signed leading Test wicket-taker Muthiah Muralidaran. They are committed to finding the best players for the season to provide a unique and exciting game just like last season.
Are you excited for BBL|03? With all these exciting new developments, you should be. If you are not a fan yet, it may be time for you to see them in action this season to understand why hundreds of fans are hooked to the games.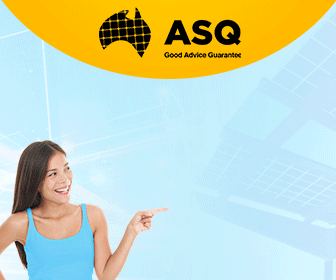 Advertisment - Learn more