There is a lot of talk going on about the fuel powered data centre, and the reason is they can provide companies a lot of benefits that are not available in other sources. Fuel cells are basically giant containers that utilise hydrogen gas to produce power. Because these cells don't produce emissions, they're the ideal option for companies worried about changing electricity prices and large carbon footprints.
Practical and Reliable
There are some high profile companies that use fuel cells, including Google, eBay and Adobe. The Internet search engine giant relies on fuel cells off Boom Energy to power some areas of its headquarters in Mountain View, California and the company is doing this not just to prove they are "green" but because it is effective. The technology has been around for more than a decade, and just like solar power, its use is on the increase.
According to Mark Evanko, an engineer at the Bruns-Pak data centre consultancy, the reason why companies should use a fuel cell-powered data centre is it gives them an independent and reliable power source. Assuming that it produces power at 12 cents for every kilowatt hour, these fuel cells will be cheaper than electricity produced by your power company. As everyone knows, electricity prices are dependent on the cost of fuel so if it goes up, so will your expenses. A traditional data centre has a high demand on electricity and actually increases, so a company is better off finding an alternative power source.
Other Benefits of Fuel Cells
There's another reason why fuel cells is gaining wide appeal, and it's the fact they don't produce waste, and compared to generators these cells run quietly. As previously stated, hydrogen fuel cells is a good example of "green" technology and this can attract a lot of customers who are environmentally conscious. The fact of the matter is the cost of power is increasing, so it makes more financial sense to use fuel cells. Just like solar power, fuel cells are very reliable, so for instance a bank can use it to handle all important transactions without worrying about losing any data. Compared to other power sources, fuel cells are more cost effective.
But more than that, the Internet and web related services are increasing, something that fuel cells can easily meet. More so, these cells can cope with the demand on a large scale, which helps explain why digital companies are adopting it. In addition, fuel cells can help a company when it comes to issues like zero emission, efficiency and grid independence.
One more thing about a fuel cell-powered data centre has to be said, and that is they just generate only up to 15% oxygen concentration air, so there is no risk of a fire. Heat is one of the biggest problems with fuel cells that generate high temperatures, but with hydrogen fuel cells, this won't be an issue. So not only will a company reduce carbon footprint but you also don't have to worry about a fire engulfing your data.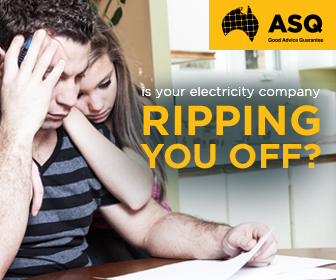 Advertisment - Learn more