The world's first 100% solar powered electric bus is now in use in Adelaide, and not only is it powered by the sun but the service is also offered free of charge.  Although many cities have experimented with using hybrid or electric technology, Adelaide as well as many local communities has been looking at ways they can incorporate green technology into their city's infrastructure and have come up with this impressive success story being their Tindo electric bus.
The Tindo, a free service run by the City Council is part of the Adelaide Connector Bus service.  It was named after the Aboriginal word for "sun".  You will not see any solar panels physically on the vehicle; instead it receives electric power from solar panels located at the city's central bus station.  These solar panels provide enough energy to allow the bus to run freely from the city centre and North Adelaide.  This technology makes the bus quite unique from other solar powered vehicles.  The Tindo also offers air conditioning and WiFi to its 40 passengers.
A New Zealand company, Designline International custom built this bus for the Council as part of a wider green initiative.  Adelaide residents have shown enthusiasm in reducing emissions, by choosing to carpool or ride a bicycle as well as many people seeking the option of hybrid cars such as the Mitsubishi Mirage or choosing to go electric.
Further plans to make the streets more sustainable have been outlined in the City Council's 2012-2016 Strategy Plan, including an improvement to the network of footpaths and bike trails to make  it possible for commuters to get around without a car.  It seems 36% of the city's carbon emissions come from transportation according to the most recent figures from 2010.
To reduce personal emissions residents are turning to hybrids such as Ssangyong cars and the popular Prius and the city's public transportation network has also helped further reduce emissions.
With the Tindo having a no combustion engine it makes it a zero emissions vehicle and also the regenerative braking system saves a further 30% of energy consumption.  It is estimated that the solar-powered bus saved over 70,000 kg of carbon emissions and 14,000 litres of diesel in its first year alone.
With the Tindo having its unique solar photovoltaic charging system and also being able to travel over 200 kilometres between recharges, this vehicle has received enormous attention from the wider green community.  It has been featured in the Solar City Convention Spirit Festival, Global Green Challenge, and Heritage Bus Tour.
These buses have yet to become an extensive public transport solution even though they can be found in Austria, China, Wales, and India.  Of the range of solar busses, the Tindo is still the only one which is entirely powered by the sun.  The Tindo's success shows that public transportation can be further enhanced to reduce a community's carbon emissions while improving the residents' way of life at the same time.  The implementation of the Tindo has helped make Adelaide one of Australia's most green-friendly cities, an attitude copied by its residents.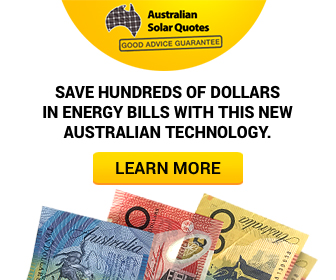 Advertisment - Learn more