Green home trends are becoming popular each day with most people preferring them over conventional homes because they are normally less expensive and most of the materials used are natural. Besides the low costs, there are many other long term benefits of going green with your home, including water conservation, environmental benefits as well as creating a healthy environment for your family or employees. The methods of constructing a green home can be integrated into buildings at any stage of development, however most of the benefits are only obtained by integrating the approach in the early stages of construction.
Components of a green home
Several aspects contribute to a green home, however the basic ones include:
1. Reduced energy consumption
Most green buildings are designed in a way that saves up to 30 percent of energy as compared to ordinary homes. These homes mostly use solar energy, which is natural and reliable. Solar panels are made from semiconducting material, usually silicon. When they are placed in direct sunlight, electrons within the panel are displaced causing current to flow through the material. This current is then transformed to alternating current which can be used for lighting and heating. Solar panels have several benefits over other forms of energy because:
They cost less because sunlight is free, this will greatly reduce your electricity bills
Solar energy does not release any carbon dioxide or other harmful pollutants making it environmental friendly
2. Waste Recycling
Instead of throwing out trash, you can go green by incorporating a simple recycling center in your home, which you can use to transform waste into useful products. Food leftovers can be put in a compost pit to make natural fertilizer which can be used on your soils to make them more productive.
3. Water Conservation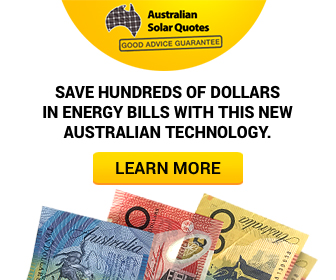 Advertisment - Learn more
There are over 50 ways that water can be conserved in green homes and unlike energy, water is a tangible resource whose usage can be easily controlled. Statistics show that people can save over 10000L of water per year just by turning the taps off when brushing teeth. However, besides relying on tap water, you can incorporate a well or borehole in your home to save on water bills.
Benefits of Green Building
In most cases it is more beneficial to build a new home rather than buy an established one. Some of the long term benefits of going green with your home include:
Reduced Costs – Green buildings save money and a survey carried out recently indicate that investing in building a green house produces savings greater than 10 times the initial investment in a span of 20 years. You will have low utility demands including reduced bills on water as well as gas and electricity.
High Market Value: Whether meant for commercial or residential purposes, green buildings normally have a high resale value than conventional buildings. This value is due to the fact that maintenance and utility costs on the building will be lower than in non-green buildings. Such buildings are normally on high demand and the vacancy rates are consistently lower.
Tax Benefits: There are several incentives that have been enacted by the federal government to encourage the construction of green buildings. These are easily obtained.
Environmental Benefits: Green homes improve the quality of water and air and also conserve and protect ecosystems and other natural resources.
Social Benefits: Living in a green home improves the overall quality of life and also enhances aesthetic qualities of the home.
Choosing Your Green Home Architect: When planning to design your green home you must get an architect that will focus on the sustainable aspects of designing and constructing your new home in order to maximize on the above benefits.