Solar owners Victoria are encouraged to check their energy bills as many are missing out on the 60 cent feed-in tariff.
Thanks to an administrative error by electricity retailers, over 200 homes and businesses who are eligible for the high tariff have been cut off.
Retailers have been criticised for remaining silent on the issue, having only come to light after sharp-eyed customers noticed the line on their electric bills indicating the tariff had suddenly disappeared.
Since 2009 more than 80,000 customers with solar systems under five kilowatts have been eligible for the state's feed-in tariff which remains in effect until 2024.
For those unfortunate consumers who have lost the tariff from their energy bills the news continues to be bad.
Customers who have lost the tariff cannot be reinstated into the program as it is now closed.
Thanks to energy retailers losing agreements or failing to forward information to the central registrar losing customers will receive the current feed-in tariff rate of 8 cents per kilowatt.
Affected customers have been encouraged to contact the Victorian ombudsman to seek compensation ranging from $50 to $2,000.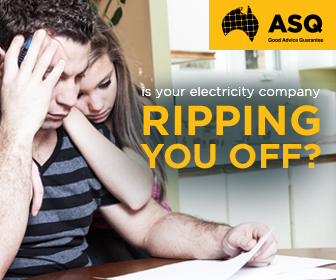 Advertisment - Learn more
Customers should calculate the level of feed-in tariff they had been receiving so as to be compensated correctly, remembering that the 60 cent tariff should have been paid until 2024.