As a result of industrial nations slashing green energy subsidies, clean energy investment slumped 11 per cent in 2012.
Investment in technologies, ranging from wind turbines and solar panels to biomass projects, fell from $US302 billion in 2011 to just $US268 billion ($AU254 billion) last year.
According to data released by Bloomberg New Energy Finance China was the only nation to offset gains thanks to a number of small hydropower projects rising 20 per cent to $US67 billion.
"The most amazing thing about the figures is that the decline was not bigger, given the fierce conditions the clean energy sector has faced," Michael Liebreich, chief executive of BNEF said in a statement.
"The US saw a fall of 32 per cent, Italy dropped by 51 per cent, 69 per cent in Spain and India fell by 44 per cent – all of which can be attributed to the debt crises in the US and Europe, and a 24 per cent decline in solar panel prices."
The report identifies a rise of 17 per cent in hydro-technologies worldwide, solar energy and wind technologies were noted as receiving the most funding while biomass and waste-to-energy investment fell by 27 per cent.
The figures showed a broadening of the market for renewable energy technologies beyond the US, Germany, Spain and Italy which have lead the way in solar and wind development.
Australian gained credit for financing more than $US250 million in clean energy projects in 2012, alongside South Africa, Morocco, Ukraine, Mexico, Kenya, Brazil, Ethiopia, Chile and South Korea.
Other notable findings contained in the BNEF report include venture capital and private equity investment falling 34 per cent, and public market investment dropping 57 per cent.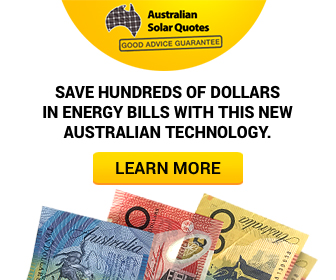 Advertisment - Learn more