The Clean Energy Council of Australia has announced that the Federal Government's solar research funding will not only reduce costs for customers but are put our solar technology on an international stage.
David Green, CEC Chief Executive, says the $83 million in solar funding, announced yesterday, will help Australia and the United States in driving down costs and increasing efficiency of the technology.
"This announcement is being celebrated by over 40 organisations and institutions including the CSIRO, the Australian Solar Institute and the US National Renewable Energy Laboratory, and we commend the Federal Government on its commitment to supporting the development of leading edge renewable energy technology," said Mr Green.
The US will provide researchers and facilities to help the two project beneficiaries of the government funding – $33 million for the US-Australian Institute for Advanced Photovoltaics and $35 million for the Australian Solar Thermal Research Initiative.
"Hundreds of thousands of households have switched on to the potential of solar power as an effective way of reducing power bills," Mr Green said.
"As a nation spoiled with intense and abundant sunshine, Australians can see the sense in making the best possible use of this world-leading natural resource, both in their homes and in large solar farms.
"With the calibre of organisations involved with the funding announced today, I am sure we will see quantum leaps in both solar photovoltaic and solar thermal technology in the decades to come – with all the benefits this will bring to consumers," he said.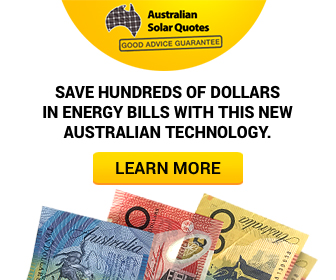 Advertisment - Learn more