Australian households could save up to $100 a year in electricity prices should governments address issues involving the energy regulation of distribution networks.
A report released earlier this month by the Grattan Institute identifies the ways in which Australian consumers are being ripped-off by energy retailers.
Grattan Institute Energy Program Director Tony Wood says reducing the enormous profits monopoly distribution businesses generate could save consumers a total of $2.2 billion a year.
"There are things governments can do to make a difference and this report, Putting The Consumer Back In Front: How To Make Electricity Prices Cheaper, explains exactly what they are," said Mr Wood.
The report recommends that state governments direct and empower the Australian Energy Regulator (AER) to set the parameters which determine customer costs and company profits.
Furthermore the report also states the responsibility for setting reliability standards should be shifted from state governments to the Australian Energy Market Commission (AEMC) and the AER.
"Ultimately regulators should be acting in the long-term interests of consumers, while not hindering electricity retailers from making fair and reasonable profits," said Mr Wood.
"Proper energy regulation of the electricity industry by the AER and the AEMC will ensure cheaper bills for homes and keep retailers happy."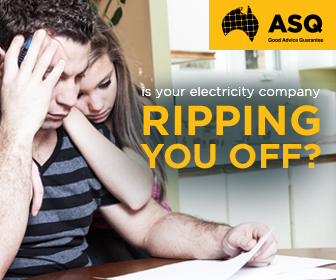 Advertisment - Learn more