As a means of battling ever increasing petrol prices many people are trading in their keys for a helmet.
Getting around on a bicycle is fast becoming a popular and cost effective method of transport, however many people struggle to pedal for long distances.
Luckily the Freego Electric Bike has hit Australian shores thanks to a Gold Coast company, the first to import the bike for sale to the public.
Steve Russon of Jonno's Camper Trailers is excited at the prospect of the venture.
"Many people who buy a new bike have either lost their license, are unfit or are recovering from surgery," he said
"While many of our customers are concerned about the cost of getting electric wheels, all is forgotten once the electric motor kicks in."
The Freego range consists of four models with prices varying from $1,850 to $2,200 for the battery-powered bicycles.
The bike can easily be recharged in 4 to 6 hours from a main power outlet, alternatively riders can use an inverter to hook the bike's charger to solar panels.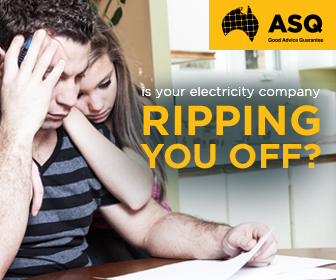 Advertisment - Learn more
Once fully charged a Freego bike can travel for 100 kilometres at up to 25 km/h – Australia's legal limit for bicycles which do not require a license, registration or insurance to ride.
"Riders must wear a helmet but the bikes advanced double braking system will, in all likelihood, ensure collisions will be avoided," said Mr Russon.
"The bike uses a breaking system similar to that in a car and automatically cuts engine power should the rider touch them.
"The seven gears will ensure any rider can get easily up any hill, the handlebars and the hydraulic suspension can also easily be adjusted without using any tools.
"Some of our customers have simply purchased an electric bike because they don't want to be seen on a mobility scooter," said Mr Russon.
Freego bikes come with a four year warranty and are capable of transporting pets and other goods in customised trailers
"Certain models can also be folded and are the ideal bikes to take along on holidays when solar panels might be the only power source available," Mr Russon said.