THE State Government's snap decision to overturn a 23-year ban on uranium mining paves the way for an $18 billion industry, thousands of jobs and $900 million in royalties.
Premier Campbell Newman's announcement yesterday came just 11 days after writing to the Australian Conservation Foundation saying he had "no plans to approve the development of uranium in Queensland".
Green groups have slammed the move, labelling it dangerous, rushed and made with little or no consultation.
Mr Newman said the back flip was sparked by Prime Minister Julia Gillard's trip to India to open negotiations on uranium exports, which put the issue back on the agenda.
He said the world had moved on from the conflict the issue caused decades ago when the ban was put in place and he had personally never been opposed to uranium mining.
Have your say: Leave a comment below
"It was not until the events of last week where we said 'this is crazy'," Mr Newman said.
"South Australia, the Northern Territory and Western Australia are all in the game and the Prime Minister and her ministers are urging us to overturn the ban," the Premier said.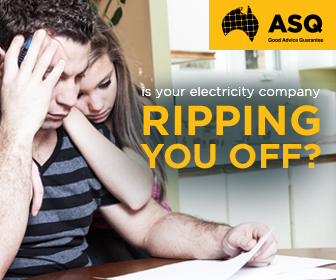 Advertisment - Learn more
"In fact, Federal Resources Minister Martin Ferguson urged Queensland to overturn the ban, back in June.
"Why do we have this position given our own party is extremely supportive?"
He said the only real surprise had been the strong views in support from the Labor Party.
Mr Newman said he took the option of a policy review to yesterday's Cabinet meeting in Goondiwindi but Ministers urged him to go further and were "adamant" that the ban be overturned.
"There has been serious public debate about the issue over the course of several months," Mr Newman said.
But the Government is facing criticism it rushed the decision without consultation after going to the polls claiming it had no plans to lift the ban.
Green groups said it took less than 11 days for Mr Newman to change his mind after he wrote to the Australian Conservation Foundation on October 11 stating that the Government's position was "crystal clear" and it had "no plans to approve the development of uranium in Queensland".
Mount Isa City Council recently called on the Government to resume uranium mining, to reinvigorate the area and offer employment.
Mount Isa Mayor Tony McGrady said the lifting of the ban allowed explorers to move in and search for deposits and that could lead to discoveries of other commodities.
Have your say: Leave a comment below
Cr McGrady – a former Labor mining minister – defended the Premier.
"What Mr Newman said was that uranium mining was not high on his list of priorities," he said.
"It's come down now to making a decision on uranium and he's done so because he realised there's jobs involved and royalties for the State Government."
Cr McGrady said his council had only last week called for Mr Newman to "at least instigate an inquiry as to whether there should be a uranium industry in Queensland".
A three-person committee will be named shortly to oversee the recommencement of uranium mining.
The decision even took the mining industry by surprise because it had been expecting a preliminary review.
But the Queensland Resources Council said it seemed that when there was "no marching in the streets" following the call for a debate on the issue the Government decided to move ahead.
Chief executive Michael Roche said the Government's decision would provide a strong boost to the regional economies of the north and north west.
"It will create jobs and economic opportunities, including for indigenous Queenslander's," Mr Roche said.
He said three mines in Queensland would generate about 1000 permanent jobs and 2500 in construction. Most would be in the Mt Isa-Gulf area.
The estimated economic value of uranium in Queensland is $18 billion and a royalty of 5 per cent would deliver $900 million in royalties.
Several companies have spent years exploring for uranium in Queensland, speculating the ban would be overturned. Summit Resources has spent about $40 million in recent years in exploration in Queensland.
Its share price spiked dramatically yesterday when the decision was announced.
However, it is likely that it will take at least four years for any project to get developed because of the strict environmental approvals needed from both the State and Federal governments.
A hazardous materials port would also have to be built to cope with the exports.
Queensland's last operating uranium mine, Mary Kathleen, about 80km west of Mount Isa, closed in 1982 after 30 years in use.
The Goss Labor government won office in 1989 with a policy of no new uranium mining, an effective ban that has applied ever since.
Ironically on the exact same day in Brisbane in 1977, 371 people were arrested at an anti-uranium protest in Brisbane, including a Labor senator.
Article by The Courier Mail