A recent plan proposed by Australia's biggest industrial power users and the Energy Users Association of Australia would see the current rooftop solar-panel scheme dumped.
Companies including Visy, Amcor and Australian Paper are facing an increase in energy costs as the federal government moves favour to part-time energy reliant on intermittent wind and solar technologies as part of the renewable energy target (RET).
The Energy Users Association of Australia (EUAA) is urging the Climate Change Authority to review the solar subsidies and says the cost of the renewable energy target is now one-third of their energy charges.
A spokesperson for the EUAA fears that energy retailers are profiting greatly from current solar subsidies as it gives great incentives for rooftop solar-panel uptake.
"One of our members has reported a six-fold increase to their energy costs from 2009 to now," said the EUAA.
"The scheme currently provides subsidies for solar water heaters and heat pumps, but fails to encourage businesses to use co-generation, waste heat or waste-to-energy applications."
Many businesses within the EUAA are paying greatly to implement the government's renewable energy target scheme and cannot afford further increases to energy costs, especially when the RET is proposing 'part-time' energy generation technologies.
Qenos, a subsidiary of Chinese state-owned businesses ChemChina and the Blackstone Group has also criticized the RET.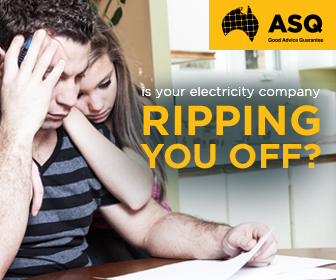 Advertisment - Learn more
"Until recently, cheap energy was a competitive advantage for Australian manufacturers," stated Qenos.
State-based schemes offer generous feed-in tariffs for households and businesses which generate solar power back to the grid and the cost of buying the panels has dropped significantly.
But Visy says this is distorting the market and eroding their view of the large-scale scheme which should be encouraging wind farms and other large-scale renewable projects, not just solar panels.
Climate Change Minister, Greg Combet said the biggest users of electricity, including Amcor and Visy, had already benefited from partial RET exemptions.
"A measure designed to support industry competitiveness," said Mr Combet.