QUT researcher, Paolo Corrada, is developing a home cooling and heating system which runs independently of the electricity grid through a solar panel system.
The system has been based on highly efficient absorption-chiller technology and will cut energy consumption by 90 percent.
"My target is to make the system 100 percent so as it is self-sufficient.  This will enable homeowners get their heating, cooling and hot water at no cost," said Mr Corrada, a PhD student in QUTs Science and Engineering Faculty.
"Heating and cooling account for 65 percent of a households energy costs so it is easy to see why air conditioning devices are the main targets in reducing our energy consumption.
"By using renewable energy from the sun we are providing an excellent technology through a revolutionary new design," he said.
However QUT is not the only institute busy creating solar powered air conditioning solutions, Ergon Energy has partnered with the CSIRO, GWA and the Australian Solar Institute to develop their own.
The Ergon-CSIRO developers hope to retrofit their devices on houses using panels similar to those already used for solar hot water.
Unlike the QUT design, the Ergon-CSIRO system will link directly to the grid operator allowing a remote signal to switch from a solar to gas or electricity source on cloudy days.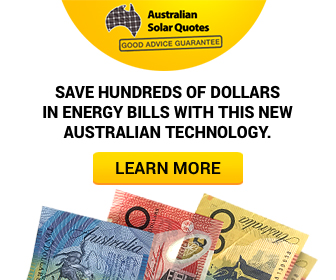 Advertisment - Learn more