SANFL clubs may be forced to cut back their community programs because of rising electricity costs.
South Adelaide, West Adelaide, Central District and North Adelaide all face $30,000-$50,000 increases on their bills due to price rises and the carbon tax, and say they have no choice but to reassess their community involvement.
Programs run by the clubs include West Adelaide sending staff to clubs to train coaches, and South Adelaide's program for children from single-parent families and school health programs.
"I was shocked when I got the bill," West Adelaide chief executive Kym Russell said.
"It's $32,000 less that we'll be able to spend on our football department next year.
"Unfortunately junior development will be the first thing that gets cut – money that we spend in our promotional zones are probably the first things that will have to go."
 SANFL operations manager Darren Chandler said the league was facing a $100,000 increase in electricity bills over the coming year. "Like most businesses at the moment, we're reviewing all our programs to try and find ways to reduce costs and if that means reducing programs, then that's what we have to do," he said.
South Adelaide chief executive Ben Kavenagh said the club was unable to raise ticket and membership prices without risking attendances, so the cuts would most likely come from its community development programs.
"We've struggled to meet our budgets this year," he said. North Adelaide chief executive Greg Edwards said its power bill would rise from $150,000 a year to $200,000.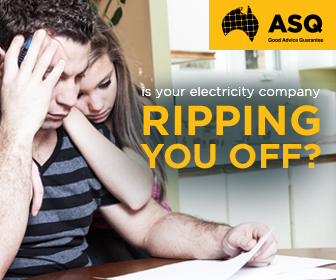 Advertisment - Learn more
Central District chief executive Kris Grant said the club's electricity bill would rise by $30,000-$40,000.
Woodville-West Torrens chief executive Chris Davies said the club had sought out greener options, including changing to LED lighting and installing solar panels.
The other SANFL clubs were contacted by The Advertiser yesterday but were still working through their figures.
In response to a News Limited survey showing small businesses were absorbing carbon tax-related price rises, Prime Minister Julia Gillard said yesterday that small businesses should pass on the rises because consumers are being paid compensation.
"Our anticipation is that small businesses would pass those modest price impacts on," she said.