Julia Gillard yesterday accused State governments of unjustifiably increasing electricity prices over the past four years by abusing their dual positions as owners and regulators of power assets.
In an bold bid to turn the tables on the carbon tax debate, the Prime Minister used a speech in Sydney to flag regulatory changes aimed at stopping States deliberately over-investing in distribution infrastructure to maximise profits.
"Power bills have become the new petrol prices: not just an essential of life that always seems to be going up, but a vital commodity, where what we consume each day, or pay every quarter, seems far beyond our control," she plans to tell the Energy Policy Institute of Australia.
"Australia did not need nearly 50 per cent price increases for households over the last four years – and Australians can't afford the same kinds of increases over the next four years.
"The last four years' price rises cannot continue.
"With half the extra cost due to increased network charges – people are paying more for the so-called poles and wires – not to produce electricity but just to move it around the system."
Prime Minister Gillard's speaking notes, supplied to The West Australian , show she pointed out that revenue for State-owned power enterprises increased 50 per cent over the past five years, compared with 30 per cent for others in the electricity market.
"In other words, revenue to the States went up nearly twice as fast as revenue to the private operators," Ms Gillard said.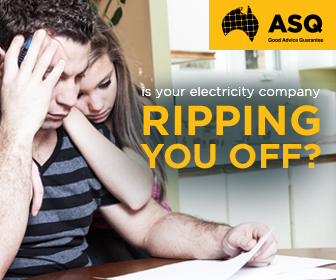 Advertisment - Learn more
Over the past four years alone, power prices in Western Australia have increased 62 per cent.
The carbon tax, which started on July 1, increased electricity prices another 9 per cent.
It is understood that most of the PM's criticisms are directed at the Eastern States, which are part of the National Electricity Market, which is subject to the Australian Energy Regulator.
AER chairman David Reeves has deplored regulations that force his agency to begrudgingly approve price increases for "reasonable" rate of return on capital investment.
Called "gold-plating", it has encouraged electricity companies to spend more on capital investment as a way of increasing power prices.