Grant Behrendorff, electrical engineer and director of Evolve Energy in Cairns, was a member of the team which developed and built a high quality model for electrifying remote Indian villages using solar power.
The Bushlight India project, managed by Alice Springs based engineering firm CAT Projects, has received the highest honor in the engineering profession in Australia, the Engineers Australia Sir William Hudson Engineering Excellence award.
The project was a $2 million Australian Government funded initiative. The model was unique in India for its service philosophy of providing an agreed, assured amount of energy available all day and all night to all consumers, and was based on more than 10 years of experience working in remote Aboriginal communities in Australia
Mr Behrendorff was engaged by CAT Projects to develop and lead the Bushlight India project and was project director for the two years. He is also an independent director on CAT Projects's board.
He said the project had led to CAT applying for funding from the Asian Development Bank and the World Bank to expand the solar power systems to other parts of India. "We've got quite a good chance of obtaining the funding," Mr Behrendorff said.
He said the aim was to provide electricity to 1000 villages in India but they might have to lower their sights and gradually build up over the next few years. Mr Behrendorff said he hoped initial funding might be approved in the next six months with an estimate of up to $20 million as the project developed.
He said the Bushlight India project was able to successfully develop and demonstrate an approach to powering rural areas that had the potential to benefit millions of people, both in India and other developing countries all over the world.
A crucial outcome of the project was the construction and commissioning of two centralised solar power stations in remote villages in the states of West Bengal and Orissa of about 100 houses and a further 15 small shops and community buildings for about 500 people.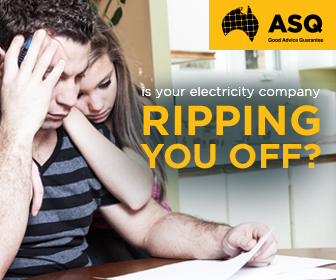 Advertisment - Learn more