The commencement of the carbon price last Sunday represented a key step in the transformation of Australia's energy sector, moving Australia toward a clean energy economy that will protect consumers from rising costs over the long term.
Clean Energy Council acting Chief Executive, Kane Thornton, said investor demand for greener energy sources had been growing as the costs of energy efficiency and renewable energy continue to plummet in contrast to the sky-high cost of fossil-fuel-based forms of energy generation.
"A price on carbon will provide a long term investment signal that will further accelerate this trend toward clean energy," Mr Thornton said.
"Last year global investment in clean energy sources exceeded $260 billion, eclipsing the level of investment for fossil fuel based generation. A carbon price will play a crucial role in ensuring Australia doesn't get left behind in the race to clean energy and that this global trend toward renewable energy is replicated on our shores.
"Despite the intense political debate over the issue, it is widely recognised that putting a price on carbon is the most efficient way to reduce carbon pollution in the national economy.
"The Australia Government is to be congratulated for proceeding with this transformational economic reform and also recognising the importance of additional targeted measures to accelerate the transformation of the energy sector.
"For the first time, Australia has a comprehensive set of policies to nurture new clean energy technology from the first light bulb moment of inspiration all the way through to maturity.
"Another initiative made possible by a price on carbon is the $10 billion Clean Energy Finance Corporation, which will use revenue from the country's biggest polluters to unlock up to $100 billion worth of private capital.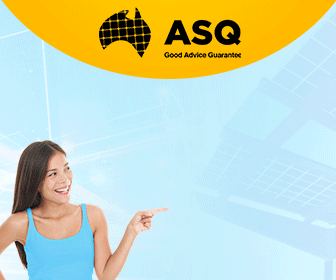 Advertisment - Learn more
"The carbon price and Clean Energy Finance Corporation will support the achievement of Australia's 20 per cent Renewable Energy Target, and set us up to go beyond that target in decades to come at the lowest possible cost," he said.
Mr Thornton said a carbon price would also encourage investment in more efficient use of energy in the industrial, commercial and household sectors.
"Many companies are seeing the commercial opportunities available under a carbon price. Pricing carbon has been part of the public debate for years and those companies that have had the foresight and agility to embrace change will flourish.
"Increasing the use of energy efficiency technology is an easy way for companies and individuals to save on their power bills while moving to a more efficient way of doing business.
"I would like to congratulate the Federal Government on recognising the need for change and putting a system in place that will drive the transition to a strong, lower carbon economy," he said.