Bec Pope is saving $100 a quarter since she installed solar hot water in her home, but this  was just the first stage her electricity cost-cutting plan.
The young mum also looked into getting solar panels to power her home, but was unable to due to a lack of sunlight hitting the roof.
Despite the solar hot water, the family still pays as much as $400 a quarter on its energy bills, which have risen since Ms Pope had son Jacob six-and-a-half months ago.
She is determined to get the best deal from power suppliers, saying other consumers would be "silly not to".
A comparison website was used to select AGL for her home in the Port Macquarie region, where 86 people have signed on to The Daily Telegraph's People Power campaign.
"They (power companies) don't give you any discount for your loyalty," she said. "So you may as well shop around to get the best deal."
Comparison website's such as Australian Solar Quotes, help consumers compare the quality of service and value for money of different solar companies  in your area.  This means that you do not have the hassle of doing extensive research to find all of the providers in your area, then making several phone calls to arrange the quotes.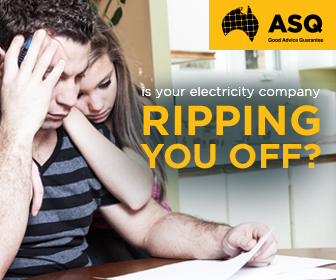 Advertisment - Learn more