GENEROUS incentives for installing solar panels and returning power to the electricity grid are the latest victims of State Government cost-cutting.
Despite an election commitment to "maintain the Solar Bonus Scheme", Energy Minister Mark McArdle yesterday announced changes which will see the rebate for new installations reduced from 44 cents per kW/h to just 8 cents per kW/h.
Although existing owners will retain the generous rebate until 2028, from July 10, anyone who sells their house with solar panels will lose the 44 cents per kW/h rebate and new owners will get the lower rate.
Have you installed solar? Tell us about the experience – and whether you've saved money. Use the 'add comments' box at the end of this story.
New installations of solar panels will also attract the much-reduced rebate, which will undergo "further review" by July 2014.
Mr McArdle said if the rebate was left unchanged, it would cost taxpayers $1.8 billion by 2028.
"Rising future costs associated with delivering the scheme means change is essential to protect Queenslanders from significant power bill increases," he said.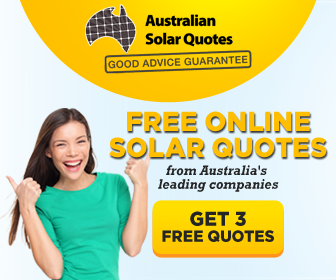 Advertisment - Learn more
Households without solar panels are already looking at paying an extra $54 a year on their power bills by 2014-15, Mr McArdle said.
"We need to act now to minimise what Queensland householders and businesses pay for the solar scheme," he said. Since 2008, the number of scheme participants has soared from 1200 to more than 180,000 – giving Queensland the largest solar capacity in Australia.
One of the reasons for the strong uptake was the generosity of the Queensland scheme which offered the highest rebate in the country at double the 22 cents per kW/h the Government charges for electricity.
"The idea was because the solar energy sector was such a new sector, you put in a price that would generate interest," Mr McArdle said.
"That's now well and truly passed."
The Opposition quickly condemned the changes, declaring them "another broken election promise".
Labor's environment spokeswoman Jackie Trad said during the election campaign the LNP had clearly stated it was "committed to retaining the solar tariff feed-in".
Kane Thornton from the Clean Energy Council said while it was appropriate to "wind back" the 44 cents per kW/h rebate, the Government's reduction was too much too soon, and could cost thousands of jobs.
Mr McArdle said households that lodged an Inverter Energy System connection application by midnight on July 9 would still be eligible for the 44 cents per kW/h tariff.
by Robyn Ironside – The Courier Mail