BOB Brown has resigned as leader of the Australian Greens and will quit the Senate after 16 years in parliament.
Senator Brown, 67, told Greens colleagues of the decision at a meeting this morning and said later it was "time to hand over the reins".
His former deputy, Senator Christine Milne, will be the new leader.
Senator Brown will leave the Senate in June. He said the party would now seek a successor to fill his Senate seat.
"I am sad to leave but happy to go. It is good knowing that the Greens have such a depth of talent and experience lined up for leadership – I could only dream about that a decade ago", Senator Brown said.
Senator Brown's dramatic announcement comes at the high-point of his party's influence in federal politics, with his minority government deal with Labor, and the Greens' balance of power position in the Senate, giving it unprecedented access and power.
Senator Milne paid tribute to senator Brown's "extraordinary leadership" and promised to build on his legacy by building support for the party.
"Under Bob's wise leadership, the Greens have grown into the undisputed third force in Australian politics, with our vision, policies and action towards a healthier, cleverer, cleaner future embraced by 1.7 million Australians," Senator Milne said.
"Under my leadership, we will work tirelessly towards making Australia a great place to live and work, now and into the future; a country whose government values what our people value."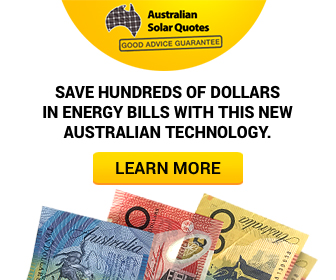 Advertisment - Learn more
Senator Milne was unanimously endorsed by Greens colleagues at a party room meeting today.
Senator Brown's departure presents a huge challenge for the party, which faces the loss of its Senate balance of power position at the next election amid surging support for the Coalition and Bob Katter's Australia Party.
"The daunting task ahead is made so much easier by the fact that I have a brilliant team of MPs who are all incredibly bright, hard-working and deeply committed to building a better future for all of us," Senator Milne said.
Senator Brown said he had been considering his retirement since the last election, and finally made the decision with his partner Paul two weeks ago while attending a global Greens conference in Senegal.
"We came to the conclusion that this was the right time," he said.
Senator Brown said his departure would not affect the Greens' agreement to support Labor in minority government.
"Christine Milne signed that agreement, as I did," he said.
"The arrangement with the government stays the same."
Opposition Leader Tony Abbott said Senator Brown had occupied a major role in Australian politics and predicted "turbulent times" ahead for the party.
"I think Bob Brown has been a very strong force in Australian politics in recent years – I would say too strong a force in Australian politics in recent years," Mr Abbott said.
"All too often Bob Brown has looked like the real prime minister of this country.
"But I think he has had a role in respect of the Greens a little bit like that of Don Chipp in the Australian Democrats."