The Queensland government's efforts to open the state for business could be delayed for more than 12 months after the minority federal Labor government blasted the state's "shambolic" environmental approvals.
The conservative Liberal National Party state government lead by Premier Campbell Newman was elected in March on the premise of reinvigorating the Queensland's economy, and cutting the "green tape" that delays big projects.
However, Labor's Environment Minister Tony Burke has delayed central Queensland's $6.4 billion Alpha coal mine, which would be one of the biggest in the country.
In addition, Mr Burke has threatened to suspend the bilateral approval process until a strategic assessment of Queensland coastal development is done.
The assessment, which could take anywhere from 12 to 24 months, was a major recommendation of a UNESCO report that warned the Great Barrier Reef could be listed as a World Heritage site in danger.
This would force companies into an inconvenient dual assessment process.
The federal government is collaborating with Alpha mine proponents Hancock Coal and GVK to fill the gaps in its proposal.
Mr Burke blamed his move on an approval that had a "total paucity of information" on run-off that would impact the reef and its wildlife.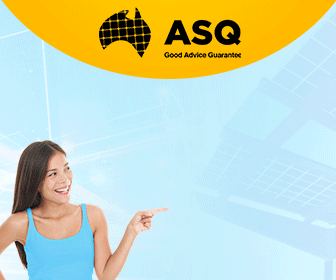 Advertisment - Learn more
He said a "second rate" decision would leave the mine vulnerable to a legal challenge, and questioned the reliability of the Queensland government.
"I intend to make a decision as soon as an informed decision can be made," he said in the national capital, Canberra.
"But I'm not going to be part of the shambolic operation that Campbell Newman is daring me to join up to."
Mr Newman, who had earlier told parliament Mr Burke was a "stooge for the green radical lobbies" demanded that Labor Prime Minister Julia Gillard bring him into line.
If she didn't, Mr Newman promised war.
"I intend to campaign absolutely relentlessly in the next federal election if we do not see the prime minister move in to curb this wayward environment minister," he said.
"My message to Queenslanders is: This federal Labor government is hurting your job prospects."
Mr Burke's action came after an escalating war of words with Deputy Premier Jeff Seeney, in which both accuse the other of political game playing.
Mr Seeney claims the federal government did not notify his office that further detail was required until late last Friday.
However, Mr Burke said the Queensland government on Monday night changed its mind about reopening the approvals process and demanded an assessment within 30 days.
Queensland Resources Council Chief Executive Michael Roche says Mr Burke's action has created huge uncertainty for investors.
"Here we have the new Queensland government pulling out all stops to get the Queensland economy moving, while a key federal minister appears to have gone on strike," Mr Roche said.
The Alpha mine is predicted to create thousands of jobs and $83 billion in exports during its 30-year life.