Cut-price solar systems are leaving householders short-changed on promised power savings, claims independent watchdog Consumers South Australia.
Residents are reporting faulty systems, requiring replacement or upgrading which is costing them hundreds of dollars in lost solar power generation.
Consumers SA said it is receiving 20 calls a day from disgruntled solar system owners who are reporting problems with their inverters – which convert direct current solar energy into alternate current energy for use in the house and feed-in to the electricity grid.
The group said the use of cheap poor-quality inverters – often made in places such as China – can save up to $1000 on a standard solar system but have a high failure rate and don't work as efficiently in extracting power from solar panels. Consumer SA spokesman David Schomburgk said the complaints received could be the "tip of the iceberg" when it comes to the number of householders with faulty or poor-quality inverters.
"There was a rush of residents taking up solar panels before the  State Government cut its  feed-in tariff late last year  and it's not until some- one gets the system installed and their first or second bill they realised they have a problem," said Mr Schomburgk, a former manager with the SA Office of Consumer Affairs.
"In one case a resident and his neighbour both got solar panels around the same time – but while the neighbour's power  bill dropped to $40, the  person who contacted us said his bill was around $400 because he found out the inverter wasn't any good."
Mr Schomburgk said solar panel owners could check their energy consumption on a daily basis to see if the promised reduction in power use was being achieved before they received their power bill. If a problem was identified they are advised to contact their retailer. If they have any problems getting a resolution they can contact Consumers SA on 08 8227 1648.
"We will be passing on the complaints we receive to the Australian competition and Consumer Commission who said they would look into the matter," Mr Schomburgk said.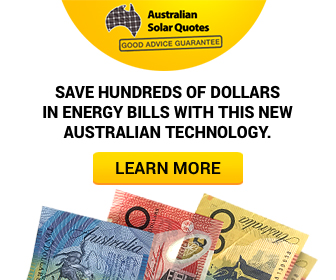 Advertisment - Learn more
Richard Mintz, executive director of solar-system retailer Love Energy, said some of the cheap inverters couldn't cope with hot weather and shut down at temperatures above 25C.
"There was a company that went through the hoop because they were installing cheap inverters that had a failure rate of 50 per cent and honouring the warranties contributed to them going broke," Mr Mintz said.