Melbourne's outer west has the most solar energy in the state, a new report has revealed, with solar panels in Caroline Springs, Deer Park, Hoppers Crossing, Truganina, Mount Cottrell, Eynesbury and surrounding suburbs accounting for about 50 per cent of all panels in Victoria.
But the state did not perform as well when compared to the rest of the country, with no suburbs making the top 20 solar postcodes, according to a report by the Office of the Renewable Energy Regulator.
Melton Shire's Eynesbury estate, with its focus on sustainability, has been hailed as a model that other developments should follow.
It will be the country's first water-neutral postcode, with drinking and domestic recycled water pumped to the estate from a class A recycled water plant in Melton.
Bacchus Marsh Grammar IT director Phil Pyke moved to Eynesbury almost three years ago, attracted by the estate's green credentials.
He has had solar panels shackled to the tiles of his roof for two years and is confident he has saved money.
"My bill for three months over Christmas, including airconditioning, was 75 cents in credit. So to say I am happy with that is an understatement," Mr Pyke said.
He acknowledges that at $4000 to install, solar systems aren't cheap to put in. But he estimates it will be worth it in the long run and is saving more than $1000 a year in bills. "It's also much easier when building a new home, to factor the cost into your home loan.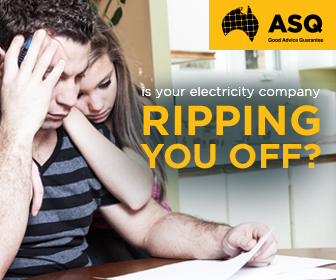 Advertisment - Learn more
However, he's concerned that with the state government set to reduce energy rebates, many will not find solar energy so appealing.
"If the government is serious about cutting greenhouse gases, it needs to keep the rebate high," he said.
It's speculated the rebate paid to homeowners feeding power back into the grid will be cut, after the state budget indicated a number of environment programs are to be axed.
Western Region Environment Centre director Harry van Moorst said western suburbs residents should be proud of their commitment to renewable energy. "The task now is to improve this record and involve local businesses to similarly use their rooftops as a money saving and energy alternative to fossil fuels."