In Brisbane yesterday, Queensland Premier Campbell Newman has demanded that the Federal Government hand over complete control of environmental assessments to the state in a move designed to cut business costs.
But Julia Gillard has vowed to retain the final say over high-risk and World Heritage area developments, warning Premier Newman's plan could allow Queensland to build a nuclear reactor without the rest of the country having any say.
Prime Minister Gillard has made a deal with all state and territory leaders to remove duplication of most environmental approvals as part of a goal to cut "green tape".
Liberal premiers including Mr Newman say they want to include carbon tax in the discussions, which will continue at the Council of Australian Governments summit in Canberra today.
Mr Newman has gone a step further than other Premiers and called for complete control over environmental assessments in the Sunshine State.
"It's a bit rich for the Prime Minister to suggest that the states have to work with her to reduce that green tape when the Federal Government coming over the top in Queensland on major resource and tourism projects is causing huge delays and blocking the economic progress of Queensland," Mr Newman said.
The Premier told The Courier-Mail he did not want to see a repeat of the delays and inconsistent rulings that had held up ports, rail and coal mines in the Galilee Basin.
He also claimed the Federal Government's decision to overrule the Traveston Dam its approval by the Bligh government was "one of the most appalling decisions in the use of that Act".
Ms Gillard said her plan to streamline environmental rules with states would mean developers "don't go through double assessments".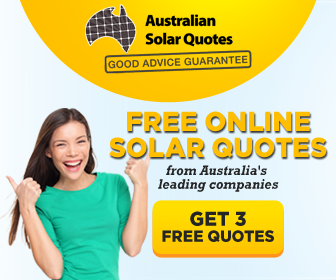 Advertisment - Learn more
However, she said the Federal Government still had to oversee developments in World Heritage areas in Commonwealth waters and nuclear power.
Ms Gillard said Mr Campbell Newman proposal would stop the Federal Government having any input if there was a plan for a nuclear reactor to be built in the state.
The COAG meeting in Canberra today is likely to sign off on a plan for guaranteed vocational education places, but states will also debate over the dissection of the GST and the impact of the mining tax.
Mr Newman also took a swipe at federal Labor's industrial relations laws, saying they had contributed to the increase in strikes in Queensland coal mines and were partially to blame for the closure of the Norwich Park coal mine.
Ms Gillard and premiers met with business leaders yesterday, who welcomed the plan to cut the "green tape".
BHP Billiton chief executive Marius Kloppers said the current overlap of state and federal rules was "tortuous".
Business Council of Australia chief Tony Shepherd called for governments to also eliminate renewable energy targets.
The Greens however, claim the plan to streamline assessments could cut environmental protection.