The solar sector is currently enduring a nuclear winter, with government chopping and changing of rules weighing heavily on financials.
Having axed a separate subsidy last year, Canberra this week terminated the solar heating rebate scheme on extremely short notice.
Brisbane solar panel and pump wholesaler Solco on Wednesday posted a $3.8 million pre-tax loss and was clear on the reason: "A downturn in the first quarter in the Australian residential solar market, following the reduction or withdrawal" of rebates by several state governments.
At Gerry McGowan's CBD Energy, it was a case of "missed it by that much": having flagged a $3.5m-$4m half-year loss, the actual figure yesterday came in at a $10.9m deficit.
However, CBD Energy was expecting to gain a whopping $8.7m cheque for consulting to a client buying a number of Italian solar projects.
Management says the cheque will be banked when the sale is finalised this month, so the second-half results will be better.
CBD also acknowledges that retail installations which account for 70 per cent of the company's solar revenues have "experienced a dramatic industry-wide downturn".
But every cloud has a silver lining; while the cost of conventional power is rising, panels imported from China (the primary source) are becoming less expensive.
This means solar energy is approaching "grid parity" with polluting coal power and according to the government, the industry no longer requires handouts from Canberra.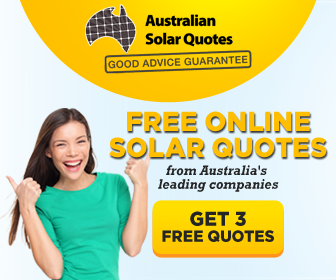 Advertisment - Learn more
The latest misfortunes follow the decision of the mercurial Silex Systems to close its Homebush panel plant. The company is unique as it has a good reputation in the production both solar and nuclear power generators.
That leaves our sun-kissed nation without a local solar panel maker, but Silex is a microcosm of the broader local manufacturing sob story.
Silex has large-scale projects, including one near Mildura that boasts Victorian government support, but the beaten-up stock remains a speculative buy for its laser enrichment technology, which is being tested by a cabal of US nuclear power companies. CBD also dabbles in wind and remote energy schemes and plans to buy a majority stake in Nasdaq-listed Westinghouse Solar, a division of the giant white-goods maker.
It's an active little enterprise and McGowan will be racking up more air miles than when he was head of Impulse Airways.
In July CBD as a spec buy at 13c. The call has been refreshed, if only because it's backed by the value pickers at Washington H. Soul Pattinson.
Dyesol does not require government rebates to prosper, as it is more a global play based on collaboration to commercialise its dye solar-cell technology, which is far more efficient than silicon panels.
The work is is progress, and there have been talks about this for some years but the pace is slow. In the meantime Dyesol narrowed its half-year loss from $8.6m to $5.3m.
The directors admit Dyesol needs more capital to continue as a going concern, but add that past tin-rattling by the German-listed stock has been well received.
Criterion in June had Dyesol as a spec buy at $1.04 and the call is detained. But there is some concern regarding Solco's place in the sun and it is advised to avoid the stock pending evidence of a turnaround.
CBD Energy (CBD) 6.8c; Solco (SOO) 5c; Dyesol (DYE) 19c; Silex Systems (SLX) $3.41
by Australian Solar Quotes