Soon-to-be axed Queensland climate change initiatives could be revived if the federal carbon tax was scrapped, Premier Campbell Newman has said.
The new Liberal National Party government is moving to end a range of state-based climate initiatives, arguing it would save hundreds of millions of dollars as part of cost-cutting to fund its election promises, but concerns have already been raised that a major solar project near Chinchilla could be in jeopardy.
Ousted premier Anna Bligh's public servant husband, Greg Withers, has been given the job of unraveling the programs he in part set up in the Office of Climate Change if he wants to stay on in the public service following the Bligh government's embarrassing electoral defeat.
Following the first post-election LNP party room meeting today, Mr Newman said the cost of the carbon tax would affect the state economy and public sector, and argued Queensland would be "paying twice" if the green programs were not dumped.
But the Premier told reporters the programs would not be ended if the federal government dropped the carbon pricing scheme.
"If there wasn't a federal carbon tax coming in we would have direct action programs. If the federal government were to say in three months' time this has all been a terrible idea … then we wouldn't be winding the programs down," he said following his first post-election party room meeting.
"The reason we're winding these programs down is because we're paying twice."
When asked about the course of action the LNP government would take if federal Coalition leader Tony Abbott won the 2013 election and scrapped the carbon tax as promised, Mr Newman said he would support direct-action climate programs.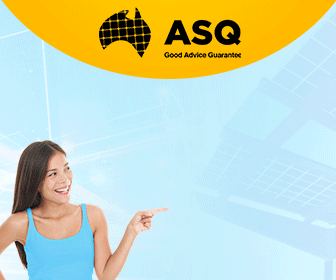 Advertisment - Learn more
"The point is we do favor direct action, that's what I did as lord mayor of Brisbane. Totally hypothetically that's what we would do if there wasn't a carbon tax," he said.
The comments come amid doubts over the future of the Solar Dawn project west of Brisbane near Chinchilla, to which the state government had a conditional contract to provide $75 million, while the federal government was to spend hundreds of millions of dollars more.
Martin Ferguson, Federal Energy and Resources Minister, has warned that the federal government would "consider its own position" if the new LNP government walked away from the contract.
At his media conference at Queensland Parliament today, Mr Newman said he hoped the Chinchilla solar project continued.
He said the LNP would examine any contractual commitments entered into by the previous government and would not "in some silly way" scrap the contract if the cost would outweigh the saving.
"If we can exit this project and save $75 million we will," he said.
Mr Newman said if the federal government wanted to proceed with the project, the state LNP government would do everything it could to facilitate it, except monetary contribution.
He said it sounded "like a good project but we're not going to put the money in if we can avoid doing so".
Mr Newman said he had no information on whether Mr Withers had resigned since the LNP yesterday indicated he would be tasked with unravelling the climate programs he helped set up.
He is a public servant on a contract. His job is to oversee these programs and the new government's agenda is [that] they be shut down."
World Wildlife Fund Australia climate change national manager Kellie Caught said state governments should support investments in renewable engery and the introduction of a carbon price to tackle climate change.
"State governments should be racing to attract investment in clean energy and innovation but instead they are risking billions of dollars of investments and thousands of jobs by failing to support what will soon be the world's third largest industry," she said in a statement.
Mr Newman, meanwhile, questioned whether the carbon tax would actually prompt people to use less power, saying electricity prices had gone up in recent years and he was not sure data supported consumption going down as a result.
"If people's power prices are going to go up because of the carbon tax, are they really going to use less electricity?" he said.
"I'm frankly quite dubious."
Mr Newman has committed to forcing power companies to spell out the impact of the carbon tax on people's household electricity bills. Labor argued this would provide inaccurate information unless the bill also outlined how much household compensation was being given out to offset the cost.
by Australian Solar Quotes