In Brisbane today, Queensland Premier Campbell Newman has tasked the architect of Queensland's solar and green energy programs to dismantle them as part of the Liberal National Party's plan to reduce the environmental spending to offset Federal Labor's carbon tax.
Yesterday, Newman withdrew the Queensland's $75 million funding for the $1.2 billion Solar Dawn solar thermal project near Chinchilla, West of Brisbane.
The recent blow to the Gillard Government's $1.5 billion Solar Flagship Program coule put the entire solar program in jeopardy.
Federal Resources Minister Martin Ferguson hinted that the loss of the Queensland state funding for the solar thermal project could dramatically affect the Australian Governments $464 million contribution which was announced in February.
"If the new Queensland government chose to breach the existing financial commitment to the Solar Dawn project, the Australian government would naturally need to consider its own position," Mr Ferguson said, according to The Australian.
The newspaper went on to add that Campbell Newman has tasked the bureaucrat who established the state's green energy programs, Greg Withers, with dismantling them. Mr Withers is the husband of recently-defeated former Queensland Premier Anna Bligh, the newspaper said.
by Australian Solar Quotes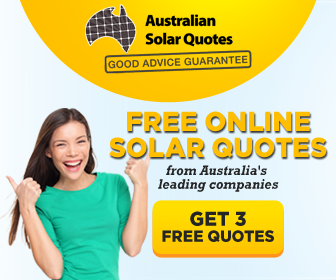 Advertisment - Learn more