The Green Living Trend is growing with more local home owners seeing the value in solar installations, says NQ Solar Townsville branch manager Simon McKay.
Despite the government reducing renewable power rebates, he said, rising energy costs and reduced solar installation costs have renewed interest across all three branches of the business, including Cairns and Rockhampton.
"Solar panel installation is cheaper now than it has ever been.  The price of equipment and solar panels is being reduced quite a bit," he said.
From there Mr McKay said it only got better, with instant savings on electricity bills for home owners with the solar equipment.
"When we do the installation we can turn it on the same day and the home owners can physically see their meter turning backwards," he said.
"It's essentially instantaneous."
Mr McKay said that just a few years ago, the average electrician knew nothing about the solar power installation process. Thanks to increased education and government rebates, more and more home owners are seeking the benefits.
He said home owners could also see the value it added to a property, as more buyers sought out eco-friendly homes.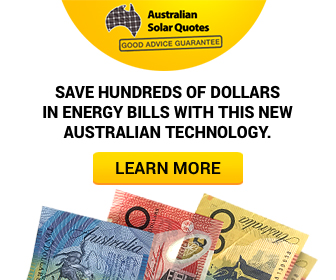 Advertisment - Learn more
"We have people who get installs done who have a 'for sale' sign out the front of their house because they know the value it adds."
A recent statement from the Australian Institute of Architects – Archicentre – said the Carbon Tax, rising energy bills and water prices had sparked renewed focus on eco-friendly housing design and renovation. Archicentre state manager for South Australia, Edward Lukac, said people buying new homes and those undertaking renovations had a major opportunity to cut their future energy and water costs by investing in renewable energy sources for their future home or renovation.
"Green design features are also recognised as building value into the property at its time of sale and real estate agents are already promoting the green aspects of property," he said.
"A better use of materials in construction, orientation of buildings to maximise solar energy gain, lessening the use of air conditioners and heaters in homes and offices are all issues which can have a major impact on household bills."
Mr Lukac said smart home buyers and renovators recognise what major savings are to be gained at the front end of home purchasing through pre-purchase property inspections and due diligence on the cost of renovating.
"With renovations it is planning the design before committing to major expenditure of detailed designs and construction".
"In both these areas green sustainability issues will hold increasing importance with the introduction of the carbon tax in July."
Passive design features include:
 Home orientation and layout
 Solar access
 Thermal mass
 Shading
 Natural ventilation
 Natural lighting
 Building fabric
Energy saving features include:
 Heating and Cooling
 Insulation
 Skylights
 Glazing
 Solar Hot water system
 Heat Pump
 PV Solar Panels
 LED Lighting
Water saving initiatives include:
 Rainwater harvesting and re-use
 Grey water treatment and re-use
 Water saving fittings and appliances