Facing the impending climate change, counties with dwindling and massively expensive natural resources (parts of Europe, North America and the UK) are moving forward with progressive schemes that support new and renewable energy technologies that will be vital to future generations.
Australia however, has the unpleasant distinction of being the only G20 nation since 1995 to have gone backwards in global low-carbon competitiveness rankings. This is despite the introduction of a price on carbon last year.
The Climate Institute released The Global Climate Leadership Review 2012 on Tuesday, which is an index that evaluates a country's ability to succeed in a world where low-carbon technologies such as solar power, wind energy and energy efficient infrastructure are replacing fossil fuels and outdated building practices.
The Review examines key indicators under three main categories: composition of the energy sector (transport, trade emissions intensity); early preparedness (investment in renewable energy, projected growth in emissions); and future prosperity (investment in education and infrastructure).
Australia ranked 16th in the G20 and was the only advanced economy to receive a score lower than it did in 1995; below that of Russia, the USA, Argentina, South Africa and Saudi Arabia. This is due to the emissions intensive structure of the economy, namely heavy reliance on coal-fired power. Australia is also the only developed country whose rankings have not improved since the first Index in 2009.
CEO of the Climate Institute, John Connor, said although 2011's passage of the Clean Energy Future legislation could help reverse Australia's "remarkable decline in carbon competitiveness," it would take strategic clean energy policies, regional carbon markets and more climate diplomacy to get the country back into shape.
"Despite political and economic uncertainty, global carbon markets and clean energy investments grew in 2011, boosting the importance of looking at the carbon competitiveness of nations. And with CSIRO reporting greenhouse gases are at their highest for 800,000 years, how nations cooperate on addressing climate change really matters."
France, Japan, the United Kingdom, South Korea and Germany hold the lead in the Review.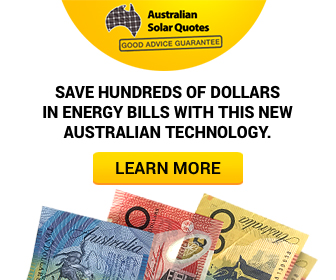 Advertisment - Learn more
Germany may even power ahead of other countries in the rankings soon. According to a report from Bloomberg News, Germany's Chancellor Merkel has announced the nation will spend €200 billion (AU$270 billion) per year on renewable energy, making it Germany's biggest economic restructure since WWII.
by Australian Solar Quotes