NEXTDC Limited (ASX:NXT) has made another unprecedented move for the Australian data centre industry by committing to build what will be Australia's largest privately-owned rooftop photovoltaic solar system at its data centre called "M1" in Port Melbourne.
NEXTDC will install up to 400kW of solar panels to generate around 550 megawatt hours of electricity per annum.
A system of this size will eliminate over 670 tonnes of CO2 per annum. This equates to taking around 200 cars off the road, or powering an office space for over 890 people.
Bevan Slattery, CEO of NEXTDC, said that the company was working in partnership with Australia's leading solar power firm, Energy Matters, who will construct and install the system over the next couple of months.
"Our installation of a large scale solar system is a first for data centres in Asia-Pacific and we are proud to be leading the way. We are very aware of the future pressures on energy consumption and we are committed to reducing our carbon footprint however we can," Mr Slattery said.
NEXTDC aims to lead the Australian ICT sector in solar power generation and energy efficiency, following trends in the US where large scale solar projects have been invested in by industry giants. Google has four solar farms underway in California while Apple recently announced a project to build a solar farm at its Maiden data centre facility in North Carolina.
NEXTDC has already incorporated energy efficient measures such as trigeneration plant and outside free air-cooling into its new-build data centres. After successful deployment of the solar panels at M1, additional investments will be made at their other data centres around Australia.
"We are proud to be the first data centre operator in Australia to invest in solar energy," Mr Slattery said. "In fact, we are also committing to install up to 1MW of solar energy within the next 12 months at our upcoming data centre facilities".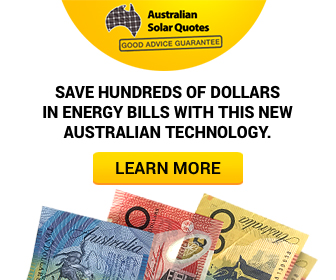 Advertisment - Learn more
Jeremy Rich, Managing Director of Energy Matters said that it was exciting for them to be a part of this project.
"As one of first truly large-scale, privately funded and owned rooftop PV solar systems, we see this as the start of something big for commercial solar in Australia and applaud NEXT DC for taking the lead," Mr Rich said.
About NEXTDC
NEXTDC was established by one of Australia's most successful information technology and internet entrepreneurs, Mr Bevan Slattery, in May 2010 to build and operate premium data centres in Australia and New Zealand.
It is the only ASX-listed independent data centre operator with strategic footprint in all major growth markets in Australia.
The company offers a range of highly flexible, scalable, resilient and secure colocation services to government, corporate and wholesale customers.
Their purpose-built facilities have been designed to address the market's growing appetite for energy-efficient, independent data centres in which organisations can host their critical IT infrastructure, and also to address the emergence and growth of internet-based (cloud) computing.
As a cloud enabler, NEXTDC's first-class data centre facilities address the challenges of security, connectivity and neutrality that have hindered the wider acceptance of cloud computing. The Company' services are underpinned by the principles of energy efficiency and sustainability wherever possible.
by Australian Solar Quotes