Cairns solar company Jarrett Plumbing has been stuck with over $75K worth of solar hot water heaters after the Australian Government canned the solar hot water rebate mid last week.
The $320 million green scheme offered a $1000 rebate to households which chose to replace their existing electric hot water system with either a heat pump water heater or a solar hot water system.
Jerrett Plumbing of Bungalow says that their business will struggle to move their hot water systems with out the generosity of the Australian Government.
"It's already hard for a business to survive in Cairns and now they make a decision like this overnight – they leave us no time to prepare for it and we're getting cut off at the knees," sales manager Dave Stewart said.
Although the company is aware that the Renewable Energy Bonus Scheme was set to end in a couple of months, they did not take into account the history of the Australian Government shortening their schemes such as the previous Australian Solar Homes Scheme and the Home Insulation Program.
"What do we do with our stock now?'' Mr Stewart said. ''And with our marketing equipment and brochures and all of our training costs? That sort of stuff is the hidden cost of a scheme like this."
With the Federal Government scrapping the $1000 bonus, Australian home owners are still left with a generous STC point of sale discount which can be as high as $1500 for family sized systems.
Under the Queensland Government's "Do the bright thing" scheme, there is a $1000 rebate for solar hot water systems and heat pump water heaters that replace an existing electric hot water system.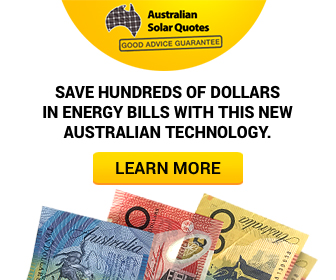 Advertisment - Learn more
So don't stress too much.  There is still potentially a $2500 incentive for Cairns and Queensland home owners who are looking to install a new water heater.