New Australian company Tindo Solar has plans to challenge the dominance of Chinese companies with a 60MW solar panel factory that is due to begin commercial production in the next few weeks.
"I don't see any reason why solar panels can be made cheaper in China than here," says Tindo Solar managing director Adrian Ferraretto.  He is investing A$7m in the Adelaide-based company. "It's not a labour-intensive process, it's all automated machines and very few people."
Ferraretto is a former managing director of the failed Solar ­Shop, leaving in 2010 before its fall. He sees no reason why Tindo (meaning "the sun" in a local indigenous language) would not win the allegiance of Australian customers.
One day Tindo may even export to China, he adds. For now, the company is content to make panels for the local market, noting that the cost for Tindo's manufacturing outlay is about the same as Chinese companies to come to Australia and distribute their product.
"We are looking to make the usual margin that the distributor makes, because we are going straight to the installer, not through wholesalers," Ferraretto says. But he claims that his customers get a better product.
Tindo is planning on make an alternating-current (AC) module in hope to differentiate its product. An Enecsys micro-inverter is mounted on the back of each panel, meaning each panel has a 240V AC output.
The inverters are expected to produce a better yield. Instead of the system working at the efficiency of the weakest panel, which could be in the shade, the output of each panel can be individually maximised.
The panels are powered by Q-Cells equipment, which have been proven to be the best-performing crystalline cells in Australia by independent testing. Another selling point is Tindo's monitoring system, which allows customers see how the panels are performing.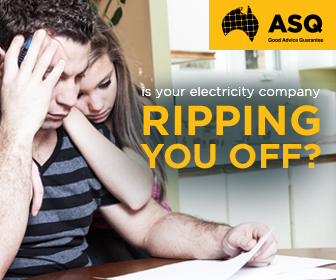 Advertisment - Learn more
Ferraretto is confident about the Australian PV market beyond this year. In 2011, about 800MW was installed on the back of generous state and federal subsidies, up from 1MW in 2006. The 2012 total is expected to be much lower, Ferraretto says.
"Last year, I was predicting 150MW, down from 800MW, but I think that it will be more than that, maybe 200-250MW," he predicts. "For the first time in six months, the price of silicon and modules is rising. It will be a lot easier for us to make a profit this year."
Tindo's next step would be to manufacture solar cells, but the company would require a grant in order to do that because of the higher set-up costs involved.
by Australian Solar Quotes