With such a successful execution of the Queensland Kindergartens Solar Grant in 2011, Education Minister Cameron Dick has announced the next round for the solar kindergartens initiative.
Dick is encouraging community kindergartens to apply for funding for a 1.5kW grid connected solar panel system.  Applications are now open and Queensland kindergartens are expected to see the same "excellent value for money" as the previous round of grants.
The Minister believes an additional 150 kindergartens in Queensland will receive the grant to install the solar panels.  This would mean that across Queensland, there will be more than 300 kindergartens benefiting from the $500 a year savings created from the solar panels and the Queensland feed-in tariff.
Dick says all the solar installations under the kindergarten solar grant would reduce the carbon emissions by 877 tonnes as well as power 125 homes each year.
To be eligible, the kindergartens must be community run services that are eligible for DECKAS funding and must be licensed under the Child Care Act 2002.
The Solar Kindergarten Guidelines and the application form is available here and the applications close on 30 March 2012.
This comes after the Queensland Government recently announced the Queensland Renewable Energy Plan (QREP) 2012.  The $8.9 billion renewable energy investment is set to deliver 9000 hours of renewable energy generation by 2020.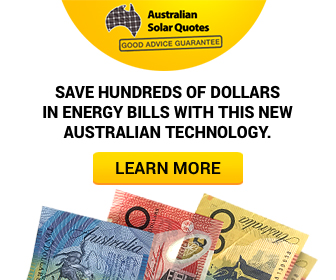 Advertisment - Learn more