Solar panels are now being installed at the $2.7 million Fraser Coast Community Solar Farm at Hervey Bay in Queensland.
Nearly 1600 solar modules will make up the Fraser Coast Community Solar Farm, which will have a total capacity of 396 kilowatts – enough to supply the electricity needs of around 100 households. According to Queensland Energy Minister Stephen Robertson, the Fraser Coast Community Solar Farm installation will avoid around 600 tonnes of carbon emissions each year.
"Solar energy generated will help offset the energy use of Wide Bay Water Corporation's operations," says Minister Robertson. "Importantly there is also a significant amount of money being spent locally on this project giving the Fraser Coast economy a nice little boost."
Mr Robertson says the Fraser Coast Community Solar Farm, combined with a $1.3 million 266 kilowatt solar panel system to be installed at Hervey Bay Hospital, delivers on the government's commitment to invest $4 million in solar energy projects for Hervey Bay. Queensland continues to be Australia's "can-do" solar state; offering a wide range of incentives and support for solar power. By July last year, Queenslanders had blasted past the State's solar energy target more than three years ahead of schedule.
Queensland currently offers the most generous solar feed in tariff incentive for new home solar power systems being connected – 44c per kilowatt hour for surplus electricity exported to the mains grid.
Queensland electricity prices jumped by 6.6% in July last year and  increases of up to 42% over the next few years have been predicted. Well over 100,000 Queensland households are now slashing or even wiping out their electricity bills under the State's solar feed in tariff initiative.
According to national solar solutions provider Energy Matters, an entry-level 1.5kW rooftop solar panel array installed in Brisbane can provide electricity bills savings of approximately $864 annually.
by Energy Matters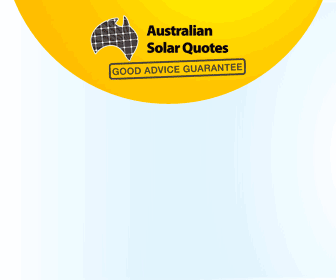 Advertisment - Learn more