The event titled Carbon Pricing and the Clean Energy Future Plan, part of the EcoGeneration Seminar Series, is a not-to-be missed event for all solar industry stakeholders.
Register for the full day TODAY to bring a colleague for free. Half day registrations are also available.
Hear from industry experts in this EcoGeneration Seminar Series about how your business can prepare for carbon pricing and the Clean Energy Future Plan.
Dates for the sessions, held in Melbourne and Sydney, are:
Melbourne Wednesday 22 February 2012
Sydney Thursday 23 February 2012
These one-day seminars will focus on exclusive insights into the Federal Government's Clean Energy Future Plan and its associated carbon pricing mechanism, including analysis of:
New financing models
How to leverage public and private investment
Interaction with international carbon markets
Managing Editor and Conference Convenor of EcoGeneration Lucy Rochlin, says: "These seminars have an excellent line-up of high-level industry leaders who will be sharing their insights. Our program draws on years of experience in the clean energy industry publishing EcoGeneration magazine, and convening the annual EcoGen Conference."
Sydney and Melbourne attendees will engage in presentations from Tristan Edis, Research Fellow at the Grattan Institute, and Brad Archer, Climate Strategy and Markets Division, Department of Climate Change and Energy Efficiency, to name a few.
Panel sessions will also take place, and feature industry experts including Ivor Frischknecht, Investment Director at Starfish Ventures (Melbourne seminar), Ken McAlpine, Director, Policy and Government Relations – Asia Pacific, Vestas Australian Wind Technology P/L (Melbourne Seminar); Ilona Millar, Senior Associate, Environmental Markets, Baker & McKenzie (Sydney Seminar); and Kate Phillips, Senior Associate, Environmental Markets, Baker & McKenzie (Melbourne seminar).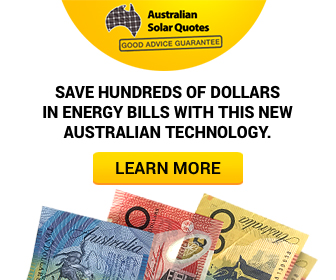 Advertisment - Learn more
"These seminars also offer the vibrant atmosphere that is now synonymous with EcoGen events, with high level networking functions attended by the who's who of the clean energy industry."says Ms Rochlin.
Stay tuned to find out details of future instalments of the EcoGeneration Seminar Series, which will take place throughout 2012.
by Solar Australia