Hong Kong based, China Technology Development Group Corporation (CTDC) has signed a three-year cooperation framework agreement to develop solar projects in the United States and China with GCL-Poly and China Merchants Group's subsidiary China Merchants New Energy Group Limited (CMNE).
Present at the ceremonial signing session were, among others, Yuning Fu, Chairman of China Merchants Group (CMG), Gongshan Zhu, Chairman of the Boards and CEO of GCL-Poly, and Alan Li, Chairman of the boards and CEO of CTDC/Director of Sinofield.
GCL-Poly has interests in a 20 MW solar farm in China, and several solar farms operating in the United States. In addition, its two solar parks in the total of 84 MW are currently under construction in the United States.
With a 140 year history, CMG is a forerunner in China's national industry and commerce. At the end of 2010, CMG's total assets were about US$50 billion; CMG's net profit was about US$1.9 billion, ranked the ninth among China's state-owned enterprises. Through its subsidiaries, CMG boasts having largest existing, in-progress and proposed warehouse rooftop area available in China, with more than three million square meters to develop solar infrastructure.
Zhenwei Lu, Executive President of CMNE, said, "We aim to bring a steady supply of solar electricity to our logistics and industrial zone operations, as an innovative solution to upgrade our traditional structure and lead in low carbon development in China."
GCL-Poly and CTDC will jointly develop and invest in solar parks in the United States. In addition, GCL-Poly is to assist CTDC in investing solar parks that are in operation or being installed in the United States.
As a part of the Framework, Sinofield will be the only platform for CMNE to invest into China's rooftop solar development, with name change to "China Merchants New Energy Holdings Company Limited" after Sionfield's completion of its capital increase. GCL-Poly will contribute to 20% of Sinofield's increased share capital with HK$48 million (equivalent to US$7.5 million). Simultaneously, CMNE will inject into Sinofield with exclusive rooftop solar development rights of at least 180 MW, amounting to 55% of Sinofield's increased capital. The exclusive solar development rights in place are mainly comprised of CMNE's 25 years of exclusive development rights to the warehouse rooftops of three enterprises of CMG, China Merchants Logistics Holding Co., Ltd., China Merchants Bonded Logistics Co Ltd. and China Ocean Shipping Agency Shenzhen.
The completion of Sinofield's capital increase is subject to mutually-agreed independent international asset appraisal firm's assessment, resolutions of the boards, as well as relevant official authorities.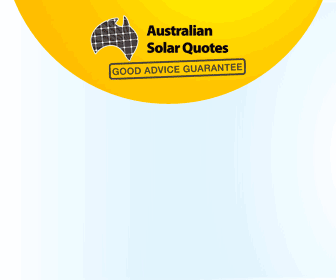 Advertisment - Learn more
Adding to the proposed terms of transaction, the agreement outlines Sinofield's plans under the joint efforts to achieve in the next five years at least 500 MW rooftop solar development in China alone, including phases of development, construction, and operation. CTDC and CMNE will be responsible for raising funds for all the rooftop projects to ensue. Meanwhile, GCL-Poly will provide EPC (Engineering, Procurement, and Construction) services to CTDC, including system integration service. GCL-Poly will include at least 100 MW of CTDC's solar panels per year in its qualified procurement list subject to certain criterions.
"We are very pleased to cooperate with China Merchants Group, a large state-owned enterprise to establish one of the best and the most professional operating platforms for the solar farm business in China,"
Gongshan Zhu, Chairman of the Board of Directors of GCL-Poly, commented. "Based on this agreement, GCL-Poly will be able to further increase the market demand for its polysilicon and wafer. Through partnership with strong strategic partners to expand into the system integration and PV rooftop solar farm business in Mainland China and the U.S., we are able to maximise shareholder value. We expect that this cooperation will bring the value of GCL-Poly to the China and U.S. markets, which have enormous business potential."
"This is the most important milestone to date, as we have firmly positioned ourselves as one of the leading solar parks developers,"
said Chairman of the Board of Directors of CTDC, Alan Li. "We are pleased to cooperate with a reputable company such as GCL-Poly to develop solar parks in the USA, as well as in China. Both the USA and China will have the best prospects for the development of solar applications."
by SolarBuzz