Illinois Wind for Schools Team
A clean energy future will require people with the appropriate skills to help power it – and primary and secondary schools are increasingly playing a role to help ensure that happens.
An example is the Illinois Wind for Schools program; which has been running in K-12 classrooms in three pilot schools in McLean County,  Peoria County and Fulton County; with more schools expected to participate this year.
Using a hands-on approach covering multiple disciplines, the program includes classroom curriculum and instruction, design and experimentation activities, data collection, energy forecasting and scientific analysis – all occurring on school grounds.
A weather station has been installed at each school to help students to assess its wind resources and predict the electricity generation potential of a small turbine that will be installed on each school property.
"We hope to educate students about wind energy principles, and position the next generation of career and technical professionals to enter the growing U.S. wind industry. We will also be able to provide technical assistance to Illinois school administrators about renewable energy integration in school facilities," said Matt Aldeman, senior energy analyst for the Center for Renewable Energy at Illinois State University.
All training, curriculum and equipment is provided for free to schools participating in the program, thanks to grant funding from Illinois Department of Commerce and Economic Opportunity (DCEO).
The Illinois Wind for Schools team is made up of personnel from the Illinois Institute for Rural Affairs and the Department of Engineering Technology at Western Illinois University, and the Center for Renewable Energy and College of Education at Illinois State University.
While such a program is yet to be implemented in Australia specifically for wind power, teachers wanting to weave wind energy into curriculum can access free educational resources designed for students of various ages from KidWindand the National Energy Education Development Project.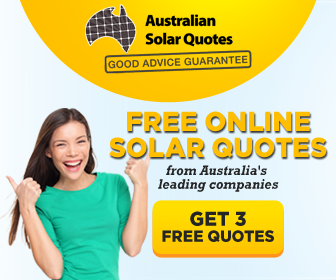 Advertisment - Learn more
Thousands of Australian schools are already teaching students about solar power and renewable energy generally as a result of the National Solar Schools Program. The initiative helps schools to take practical action to reduce emissions and electricity bills through installing solar power systems, while providing educational benefits for students.