At Solarexpo 2011 in Verona we spoke with Mr. Hugh Carr-Harris – Country Manager France & Benelux at LDK Solar who told us about the difference in LDK Solar's strategy for the Italian market comparing to other markets and also about his company strategy for the post Conto Energia era.
More about LDK Solar.
Established in 2005 in China, LDK Solar is a leading producer of solar wafers in terms of capacity and a leading high-purity polysilicon and solar module manufacturer. The company has expanded its business to meet the solar industry's requirements for high-quality and low-cost solar materials and solutions. As a vertically integrated manufacturer and supplier of photovoltaic (PV) products, LDK Solar has more than 21,900 employees worldwide. The Company's headquarters and manufacturing facilities are located in Hi-Tech Industrial Park, Xin Yu City Jiang Xi Province in the People's Republic of China. LDK Solar maintains sales, marketing, and customer service offices throughout Asia, Europe and North America.
LDK Solar manufactures and markets multicrystalline and monocrystalline wafers to manufacturers of solar cells and modules. Solar wafers are the principal raw material used to produce solar cells, which are devices capable of converting sunlight into electricity. The company also markets solar materials, which include ingots, and chemicals (used to produce Polysilicon and solar wafers) as well as provides wafer processing services.
In 2009, LDK Solar expanded the scope of its vertical integration strategy to include sales of solar modules to developers, distributors and system integrators. LDK Solar acquired the crystalline module manufacturing plant of Best Solar in February 2010 to bring the manufacturing capability in-house.
As part of LDK Solar's vertical integration strategy, it constructed a polysilicon plant with two production facilities near its wafer production plants in Xinyu, China. The first facility has a planned installed annualized production capacity of 3,000 metric tons and the second facility has three separate 5,000 MT trains, for a planned 15,000 MT annualized production capacity. Combining the two polysilicon plants, LDK Solar expects to reach 18,000 MT capacity by the end of 2011.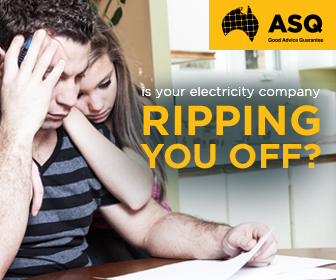 Advertisment - Learn more
Our Key Strengths
Vertically integrated manufacturing
High-quality products
Large scale production facilities
High-efficiency products
Proven low-cost manufacturing
Leading global wafer supplier
World-class manufacturing facilities
Diversified global customer base
Why Solar Energy?
As the worldwide demand for electricity increases and the historical reliance on
fossil fuels is being challenged by increasing environmental awareness, the focus
has turned to renewable energy sources. As a reliable and versatile form of renewable
energy, solar PV systems are expected to become a dominant energy source. According to market research, PV is expected to account for over 50% of the world's total electricity generated by renewable energy sources by 2070. Solar is a promising source of future energy supplies because not only is it clean, it's remarkably abundant.