Sunshine Coast Solar
Sunshine Coast property developer Ron Grabbe's decision to step outside his comfort zone paid off greatly in the form of a massive reduction in his office electricity bill, but this is not his only reward.
The Ron Grabbe Development office is located in the The Edge (which it built) at Wurtulla and has recently received the Green Building Council Australia's Five Star Green Star rating for interiors, the first presented outside of Brisbane.
The 206sqm Sunshine Coast solar office is packed with environmentally friendly features that have reduced the power bill from $3000 to a minute $12 a quarter.
The building's lighting is programmed to react to outside light, shutting down when not needed. A 3kW solar system delivers renewable energy to another system which shuts the office down completely at night.
At night the Sunshine Coast solar building is lit only by security lighting. Air conditioning is zoned and functions only when and where it is needed.
Design, technology and orientation are the keys to an outcome which the company now endeavours to achieve in all its projects. It actively seeks out innovation in building construction, technology and materials in an effort to reduce the power costs of its residential developments.
The ultimate long-term goal is a building with no environmental footprint, or to at least move in that direction.
A regular visitor to Europe to see family, Mr Grabbe said Germany, Italy and France were all producing buildings that were becoming almost self-sufficient for water, power and effluent treatment, and he aspires to do the same with his company.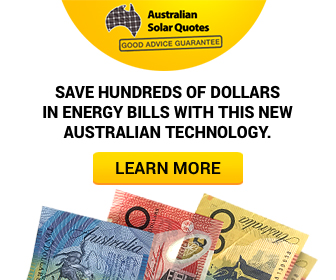 Advertisment - Learn more
He said that he came to a "greener" way of thinking with a degree of resistance, simply because "anything out of the ordinary that changes the way we do things affects our comfort zone", but he had become a passionate advocate when he understood the immense benefits.
He praises company project manager and landscape architect Tracey Carbis for the shift in thinking.
The RGD team now competes to find concepts with the potential to reduce environmental impact and living costs for consumers. Its construction arm, RGC, now recycles 80% of waste from its projects.
Ultimately, though, Mr Grabbe says the Sunshine Coast solar project and the company's approach is simply good business sense.
by Australian Solar Quotes