Work will start early in 2012 on Townsville's largest solar project with the installation of more than 1600 solar panels on the Townsville Solar RSL Stadium roof, Energy Minister Stephen Robertson announced today.
Mr Robertson said the solar panels will cover 90 per cent of the stadium roof space and will also be installed on shade structures built in the car park.
"The solar panels will produce around 335kWh of electricity, enough to supply somewhere between two thirds and all of the daytime use of the stadium, or up to half of the daily use," Mr Robertson said.
Funding for the $2 million iconic solar system will come from the Townsville Solar City project, part of the Australian Government's $94 million Solar Cities program, which is also supported by the Queensland Government and Townsville City Council.
Mr Robertson who was touring Townsville today congratulated Townsville City Council on its vision to create one of Australia's low carbon cities and the Ergon Energy Townsville Solar City team who would be leading the project.
"As well as producing enough power to supply 66 homes, the project will provide an opportunity to test new reactive power technology for management of the low voltage network," he said.
"Design of the solar PV system has already begun and construction is expected to start in January 2012.
"The project will be completed in April/May next year and will include a dynamic display inside the main foyer of the building."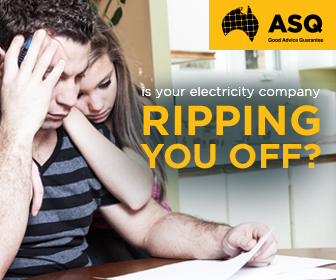 Advertisment - Learn more
Member for Townsville Mandy Johnstone said Ergon Energy is trialling a number of projects in Townsville to test customer engagement and network compatibility with "smart grid" technology in preparation for future network requirements.
"The projects, collectively referred to as the Energy Sense Communities program, aim to find alternative energy solutions to better manage rising electricity demand and defer investment in the electricity network," she said.
The range of initiatives includes demand management techniques, solar power, energy storage, network automation, smart customer appliances and community engagement programs.
by viewnews.com.au