Alice Springs Solar Station
The long awaited Alice Springs solar power station has now been switched on.
The solar station is made up of around 3000 Alice Springs solar panels altogether. These solar panels are worth over $6 million and are predicted to generate enough power for close to 300 houses.
The Alice Springs solar station in return aims to service high number of renters who are not able to install solar panels on their own homes however still want to use green energy.
The high-tech solar system uses an advanced sun tracking system which enables the panels to be exposed to the sunlight for a most of the day as it tracks the sun's movements.
SunPower's managing director Bob Blakiston says the project was made viable by the signing of a 20-year purchase agreement
As of July 2014, the country's largest tracking solar plant tripled its capacity thanks to a $13 million loan from the Clean Energy Finance Corporation. Epuron, a renewable energy company, is responsible for the loan at the Uterne facility just south of Alice Springs.
The new loan allowed the company to expand its capacity another 3.1 megawatts, making a huge difference to the output of energy to households and the grid.
Oliver Yates, Clean Energy Finance Corporation CEO, described the expansion as a solid investment for the future.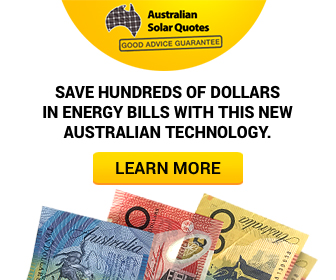 Advertisment - Learn more
"Clearly the facility benefits from the long-term power purchase agreement from the Northern Territory's Power and Water", he said.
The loan was a part of a larger $227 million investment from the CEFC to various clean energy projects around the country. Despite the Federal Government's attempts to tear down the entire corporation of clean energy loans, the motion was voted down in the Senate and the CEFC is business as usual, said Mr Yates.
Company Director, Martin Poole, added that "it's very important because Alice Springs is one of those places where things like this can happen sooner, simply because the sun is that much better."